"This Woman's place is in the House – The House of representatives."
-Bella Abzug
There are a growing acknowledgment and acceptance of the untapped potential and talents of women's leadership. It is a well-known fact that Gender Equality and Women Empowerment are in the middle of achieving positive developments. However, despite their proven abilities as great leaders and catalysts of change, women's participation in politics is largely restricted.
Turning the pages of Indian history, one can observe that in ancient India women held honorable positions and were placed on equal footing with men in decision making, thereby making a significant impact on society. The situation then deteriorated and the struggle for women's political participation started in the 18-19th century.
Irrespective of obtrusive discrimination and oppression, India still managed to produce prominent leaders like Razia Sultana (Queen of Delhi Sultanate), Rani Laxmibai(Queen of Jhansi), Savitribai Phule( Female activist of 19th century), Anne Besant (President of Indian National Congress), Indira Gandhi(First Indian Prime Minister) and many more.
Subsequently, India gained independence, and voting rights were given to both men and women in 1947. Currently, India ranks 5th in women's representation in parliament in South Asia. In this context, several Articles like Articles 14, 15, and 16 aim to preserve balance in the community, boost the role of women in society, and ensure their advancement in different spheres of life.
Women in politics: The Scope
Perceived connections between masculinity and politics have dominated several eras. The patriarchal system owes its origin to the traditional appreciation and preference of male attributes throughout the history of politics. In a society where women are always required to abide by the opinions of men, when does the scope for leadership and active participation present itself?
Despite high profile women leaders including Sonia Gandhi & Sushma Swaraj, the representation of women in  Assemblies and Parliament is minuscule. An increase in women's participation is seen only in the municipal and Panchayat level elections, especially since the reservation in the 1990s.
Women have occupied positions of power in Indian politics but their representation in executive government and parliament is extremely low. As per IPU and UN women, India ranks 88th globally as per " Women in Politics Map 2017" with only 5 women ministers out of 27 ministers in the cabinet. Since First Lok Sabha(1952),  women's representation has increased from 4.4% to 11.9 %. They only occupy 9% in the state legislature. Similar trends of low representation of women are also observed in the Rajya Sabha, which has increased from 6.9% in 1952 to 11.4%. The figures are substantially low as compared to global figures of 22.9% and Asian average of 16.3% representation of women in the upper house. In the global mapping, India ranks 148th and out of 47 Asian countries, India holds the 31st position which is significantly low considering the population of India. These unbalanced statistics of representation of women in parliament do not befit the world's largest democracy.
Women have played a key role as voters since the first election in India. Women were given equal voting rights as men since India became independent in 1947.  However, many women, especially in North India, wanted to be registered on the electoral roll as "wife of" or "daughter of" instead of their own names. Since this wasn't allowed, nearly 2.8 million women failed to disclose their names and therefore could not be included in electoral rolls. Women's participation as voters in the decades after Indian independence remained low during the independence era, where female turnout lagged behind male turnout by 11%. This gap has now been removed since 2014 when female voter turnouts surpassed male turnouts in various states.
Women in politics: The Challenges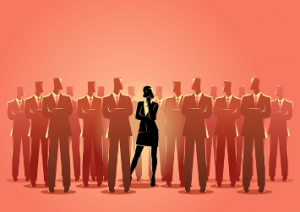 There is no inadequacy or scarcity of women leaders, but the problem lies in bringing them to the forefront in a sector that is male dominant. The primary reason for their under-representation in the patriarchal attitude towards female leadership. Although the Constitution of India removed gender inequalities among caste and gender, discrimination continues to be a widespread barrier to women's political participation. A 2012 study of 3,000 Indian women found the barriers in participation, specifically in running for political office, in the form of illiteracy, work burdens within the household, and discriminatory attitudes towards women as leaders. Participation as a proxy candidate is another major issue that has arisen due to a lack of political experience. There has been plenty of evidence that due to reservation policy, certain women get elected into the setup, but they act merely as the mouth-piece of their male community members. Awareness programs are now taking care of this issue, however, there are no records on the micro-level which will help eradicate this issue. Other challenges include threats and violence.
Women in public policy in politics:
Women in most countries remain under-represented in policymaking. Female representation in Indian politics thus remains conflicted and suffers from deep structural and systemic difficulties. Recent findings on Karnataka legislative assembly show that:
The ratio of women to men contesting KLA elections was 1:23 in 1957 which has fallen to 1:11 in 2018 elections
As of 2018, there is only one-woman MP representation from Karnataka of the 12 seats allocated to the state
101 wards in Bengaluru have women corporators – 51 % representation in BBMP council as of today.
To really address the gender disparity in Indian politics, the focus needs to turn to the representation of women as decision-makers and policymakers. A 33% women's reservation bill should be introduced in parliament to encourage women's participation. The Election Commission of India should direct political parties to put out a gender report card to show the proportion of women to men representation within the party.
Socio-Economic Empowerment: Bridging the divide
Socio-Economic Empowerment of women essentially refers to the upliftment of women's economic, social, and political status, especially the underprivileged ones in society. It is the process of guarding them against all forms of inequality and discrimination. Women in India represent 29 percent of the labor force at present. More than half of the work done by women in India is unpaid and unprotected. The IMF estimates that equal participation of women in the workforce will increase India's GDP by 27%. Several methods can be employed to ensure socio-economic empowerment of women like encouraging CEOs and global leaders to pledge support towards gender equality, creating ways to increase the brand value of organizations that encourage women in their workforce, and sharing success stories and policies.
Women Empowering Women:
Women's engagement is crucial—and it is important to recognize that women are not a homogeneous group. The above statistics speak of the profound change in the role of women over a period of time. But there is still room for improvement. Nobody can understand a woman better than a woman herself. A strong community of women empowering each other can be achieved by being proactive about the cause. This can be achieved by following methods:
Sharing stories- If a woman is successful and in a high position, they are definitely admired by others. Sharing stories mentioning ups and downs, wins and losses is always inspiring to read. Ex- Biographies of leaders
Organizing campaigns and political training programs to inspire aspiring female politicians and activists.
Building networks and joining communities that help in empowering women.
Organizations empowering women: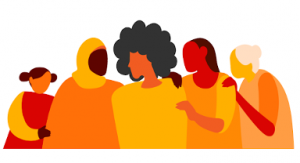 Women may not always realize how worthy they are for leadership roles, and their potential and abilities are undermined.
Listed below are a few of the many organizations which focus on women empowerment and gender equality:
The United Nations Entity for Gender Equality and the Empowerment of Women (UN Women) is the UN agency dedicated to gender equality. The agency was established to accelerate progress on meeting women's needs across the world. It supports the UN member states in achieving global standards of gender equality, and it works closely with civil society organizations and governments to design and implement policies, laws, and services that benefit women.
Center of Public Policy Research organization based in Kochi dedicated to research and scientifically analyzing actionable ideas that could transform society. It has 3 out of 4 of its focus centers led by women. This helps to bring out much-needed gender insights in public policy-making procedures.
Self Employed Women Association was established in Gujarat. This is the single largest women organization with 50,000 members, which has built a supply chain of artisans. They aim to strengthen the women by providing necessary training and skills to work in several sectors.
This is a feminist human rights organization founded in the year 2000 to help women communicate human rights and live a life free from discrimination, inequality, and stigma.
The Takeaway
"Some leaders are born women."
-Geraldine Ferraro
Politics is a potent way to empower women in general. Women aren't encouraged to take on leadership roles as often as their male counterparts, contributing to an imbalance in power. Gender shouldn't be a factor in whether or not a person can be a great leader — a person's leadership abilities should depend on their individual strengths and personality traits.
The B.PAC Civic Leadership Incubator program (B.CLIP) is one such flagship initiative that strives to train and support enthusiasts who wish to bring positive changes to the city by contesting in municipal elections. These candidates are equipped with essential skills in municipal administration, policy analysis, & political topography, which help bring out the Civic growth and revolutionary changes in Bengaluru.
To meet worldwide development goals and build strong, sustainable democracies, women must be encouraged, empowered, and supported in becoming strong political and community leaders.