All of Bangalore was rocked last week by the shocking news of an innocent six-year old being raped in her school. Our newspapers scream child rape and molestation every single day. Not to mention women being raped in every corner of the country. Only, they scream from the pages that do not technically make "headlines".
So, what was different about this case that made it to the headlines?
1. For one, this child went to one of the most touted "International" schools in the neighborhood.
2. This meant that parents paid a premium not only for the 'facilities', but believed it that the security of their children is guaranteed with fancy gadgets like GPS, CCTV cameras, etc.
3. This also meant that the parents implicitly trusted the school to hire instructors after having done a basic background check.
4. This also meant that the school's policy would be expected to be in line with international policies on child development and hence corporal punishment would be against the school's very ideals.
5. Which leads us to believe that the school would have a responsible and trustworthy Management that would not only do everything in its control to prevent unfortunate incidents, but also handle them responsibly if they were to happen.
However, Bangalore awakened to a rude shock and deep disappointment as none of these happened. And we were left with a brutally injured and confused six-year old, 2 malicious 'teachers' moving scot-free, an irresponsible management trying to hush it all up and 2 aggrieved parents. While the city was still coping with this, another woman was raped. And then another. And another.
Parents shuddered to think about their own children being handed over to the so-called safe havens for several hours every single day. Women no longer felt safe stepping out on the streets. Everybody and everything became a suspect. Empathy connected thousands. Rage boiled over.
Well, this time, the city decided not to take it lying down.
Several thousands of them took to the streets crying hoarse to be heard. Panic brimmed over in form of angry slogans and silent marches. Small influence groups formed themselves to sensitize their own neighborhoods about this appalling monster called 'child rape'. Awareness was slowly starting to spread its wings in the form of educational videos, articles, discussions and workshops.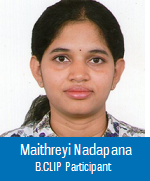 In the midst of all this agony, Maithreyi Nadapana, a distressed mother and also a participant of the 'B-CLIP program' by B.PAC took a step forward and raised an online petition on Change.org. She started the petition from a sheer desperation to do something about the situation. Anything.
Her petition demands an 8-pointer agenda to put out immediate corrective measures to make Bangalore a safe city and is addressed to the Chief Minister of Karnataka, Mr. Siddharamiah.
Within a few hours, the petition garnered about 5000 votes. In the next 24 hours, it had gone up to nearly 10000 votes. It currently stands at about 45000 and still counting.
A peace march has been organized in the city to make the authorities take notice of this, on the 27th of July. All supporters of this petition will receive regular updates on the status of the petition.
Are you ready to pause in your tracks and sign this petition for a safer Bangalore? And oh, don't forget to spread the word. Your doing so might just save your friend, your sister, your mother or just another human being from this shameful act.
Be the change! Sign this petition!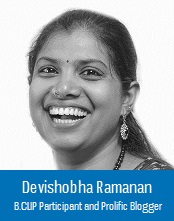 Devishobha Ramanan
About the Author: The author is a proud participant of the BCLIP program. She also lives her childhood all over again through her 2 daughters and is a passionate collector of KidKuips- a collection of amusing quips by kids. You can find a good lot of her collection on www.kidskintha.com. She also writes regularly on social issues and issues on child development.