SAVE CARLTON HOUSE AS A HERITAGE SITE
We, a group of concerned Bengalureans, are anxious upon learning of a proposal to use the historical and verdant site of the Carlton House Campus on Palace Road for construction of a new residence for the Chief Minister and other government buildings.
A few months ago, with regard to a similar news item on a proposal to demolish the heritage structure of Balabrooie Guest House for the purpose of constructing a club for legislators, the Hon'ble Chief Minister had promptly intervened at the protest of concerned citizens and earned the praise for his prompt response in this regard.
In this light, when the Government of Karnataka is considering the formulation of a Cultural Policy, for the first time in the state, it is felt that the time has also come for the Government to frame a comprehensive law to restore, nurture and preserve heritage sites, spaces and buildings, in consultation with experts and citizen representatives, to prevent any future misuse of the city's rare legacy structures.
At a meeting held on the lawns of the Press Club of Bengaluru, on 26 March 2015, we resolved to request the Hon'ble Chief Minister to demonstrate his cultural and public-spirited concern by denying the news reports that suggest the conversion of the Carlton House Campus.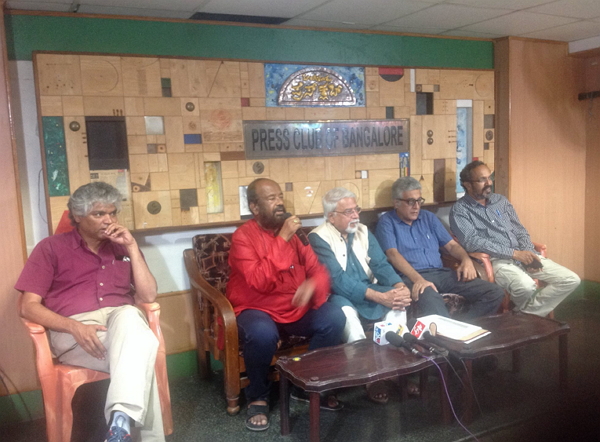 Signatories:
Sahiti Mattu Kalavidara Vedike, Citizens'  Action Forum
Srinivas G Kappanna, NS Mukunda
Revathy Ashok, B.PAC
Concerned Citizens
Shashidhara Nanjundaiah, Shubha Madhusudhan
Ravindra Reshme, G.A. Bhaskar
Naresh Narasimhan, Prakash Belawadi