"MY VOTE IS NOT FOR SALE."
Karnataka is saying it with us. Are you?
JAYATI CHANDRA
As Karnataka gears up for its elections that will be held on the 12th of May 2018, more and more citizens join B.PAC's "My vote is not for sale" campaign to spread the much needed awareness to the voters and demonstrate active roles in the upcoming elections to make the election process ethical and clean. This is an effort by B.PAC to strengthen CEO Karnataka's campaign to spread awareness on ethical election proceedings. The campaign was the brainchild of Mr. Raghavendra H.S, an employee of B.PAC, who firmly believes in the need and power of political cleanliness and citizen involvement in politics.
The campaign aims to enlighten citizens across the city of Bengaluru to act against the despicable practice of the distribution of freebies such as cash, saris, vessels, electronics, home appliances, food and alcohol, etc. done in order to convince the voters to vote in favor of the candidate. This is often done when candidates or other members of the political groups visit residential areas with the context of inquiring about the number of voters and their details. The practice is more predominant in the several areas of the city where people are more susceptible to falling prey of this murky practice.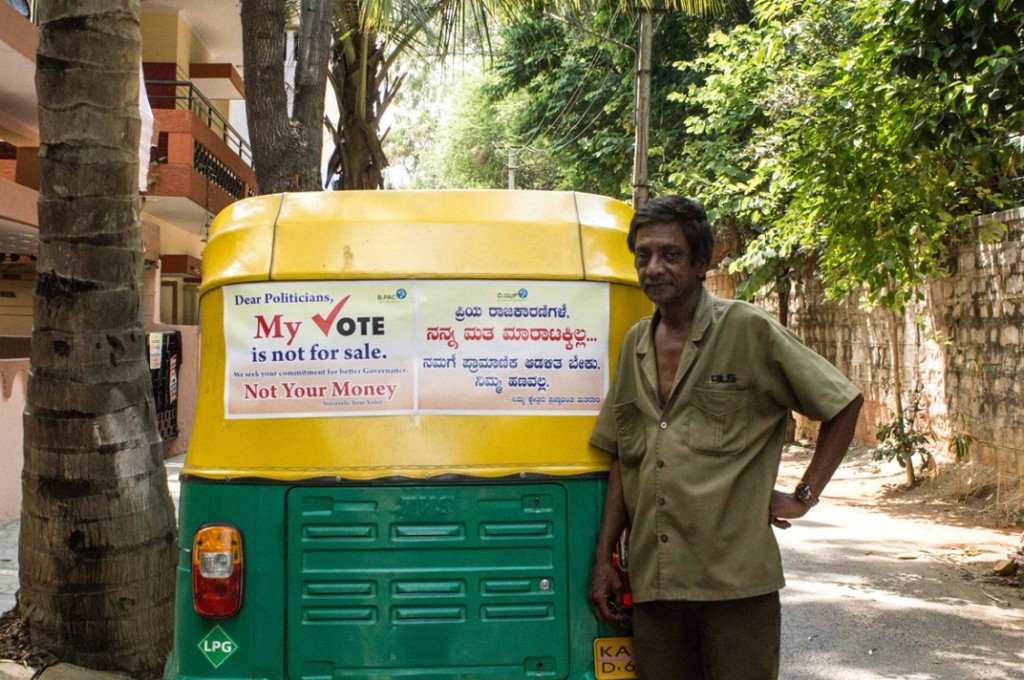 Bengaluru can be seen actively gearing up for the revolution of clean politics this election season.
The campaign is rapidly gathering attention of the citizens both online through social media, and offline with the help of the thousands of printed posters with a loud message- 'My vote is not for sale'. A number of civic conscious citizens across the city have voluntarily extended support to the campaign through displaying a board carrying the message on the gates of their houses. Young voters from colleges are actively taking part in the campaign to demonstrate the need for active political involvement and awareness to ensure good governance and to strengthen the spirit of 'democracy'.
Not only has the campaign been gathering attention from the citizens of the city, but has also been highly publicised in the media in the recent times. News channels such as TV9, TV5, Suvarna TV, News X, First News Channel and the online news website News Minute have covered various aspects of the campaign to ensure that the message reaches as many citizens as possible. The extensive news coverage by these news channels has helped the campaign gain rapid momentum and recognition across the city.
As B.PAC constantly works with citizen groups to promote and ensure integrity and transparency in all aspects of governance, the team is persistently looking for more and more citizen awareness, involvement and participation to assure the same. Be part of the 'My vote is not for sale' campaign and spread the message for a clean and fair election process. Happy voting!
TV9
NewsX
News minute online media coverage
https://www.thenewsminute.com/article/my-vote-not-sale-b-pac-asks-voters-say-no-cash-votes-79364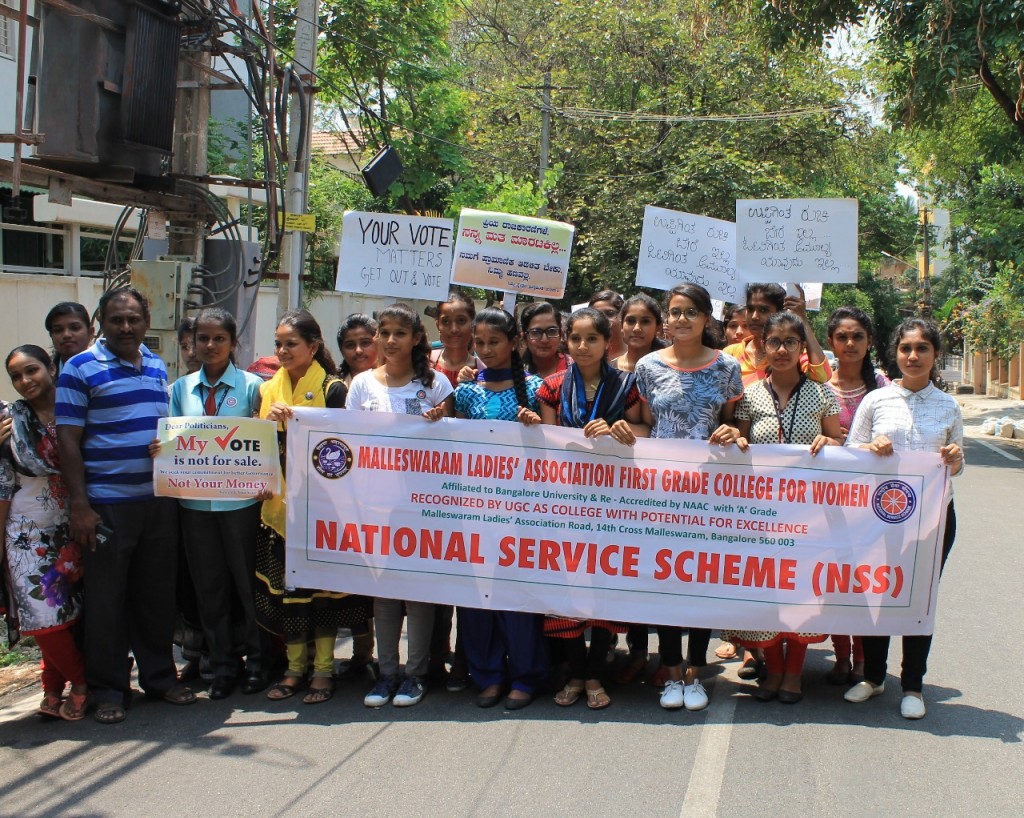 Election Awareness march by students
Election Awareness march by students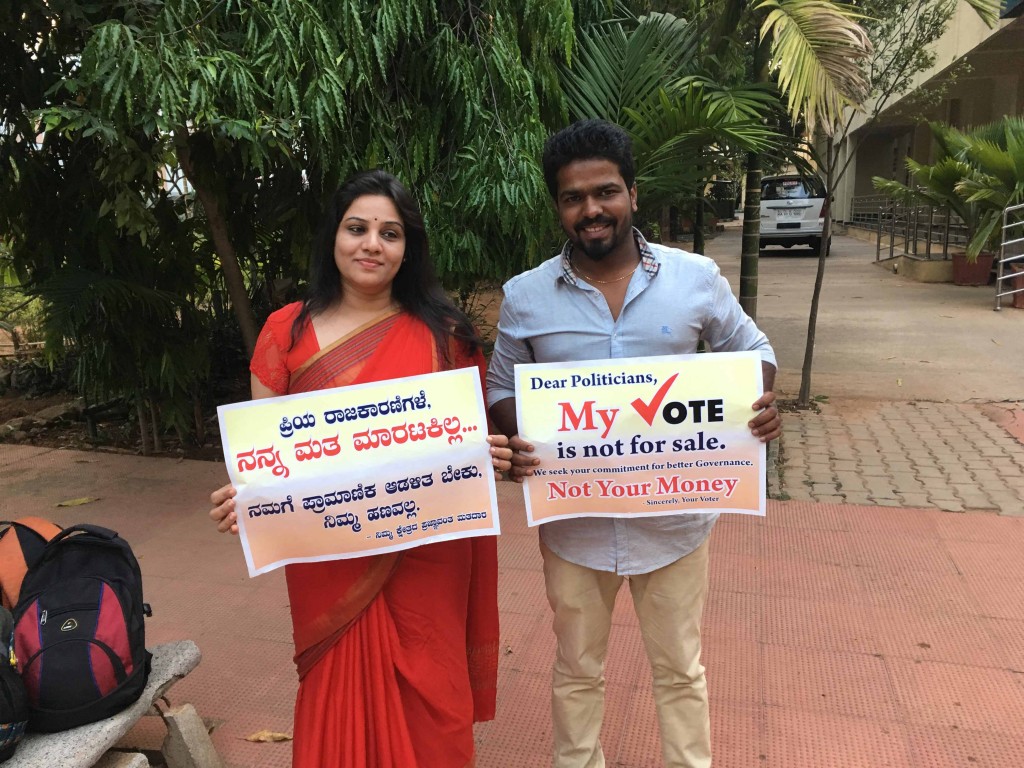 My Vote Is Not For Sale endorsed by IPS Roopa Moudgil with Raghavendra HS from BPAC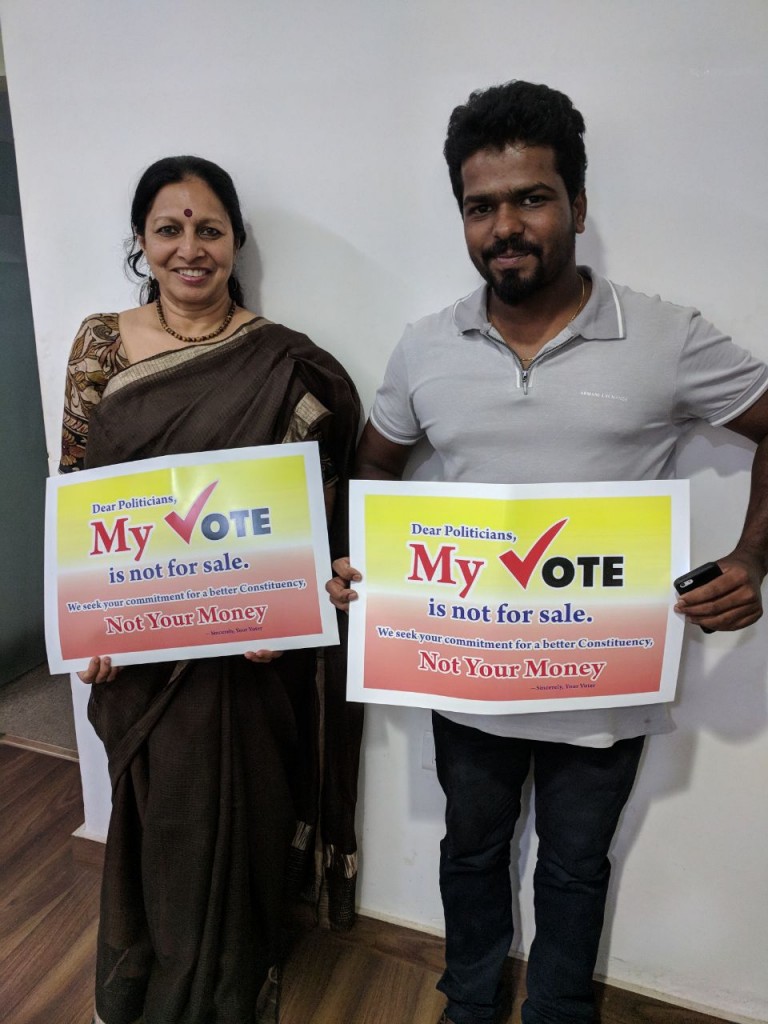 My Vote Is Not For Sale endorsed by Revathy Ashok CEO BPAC with Raghavendra HS from BPAC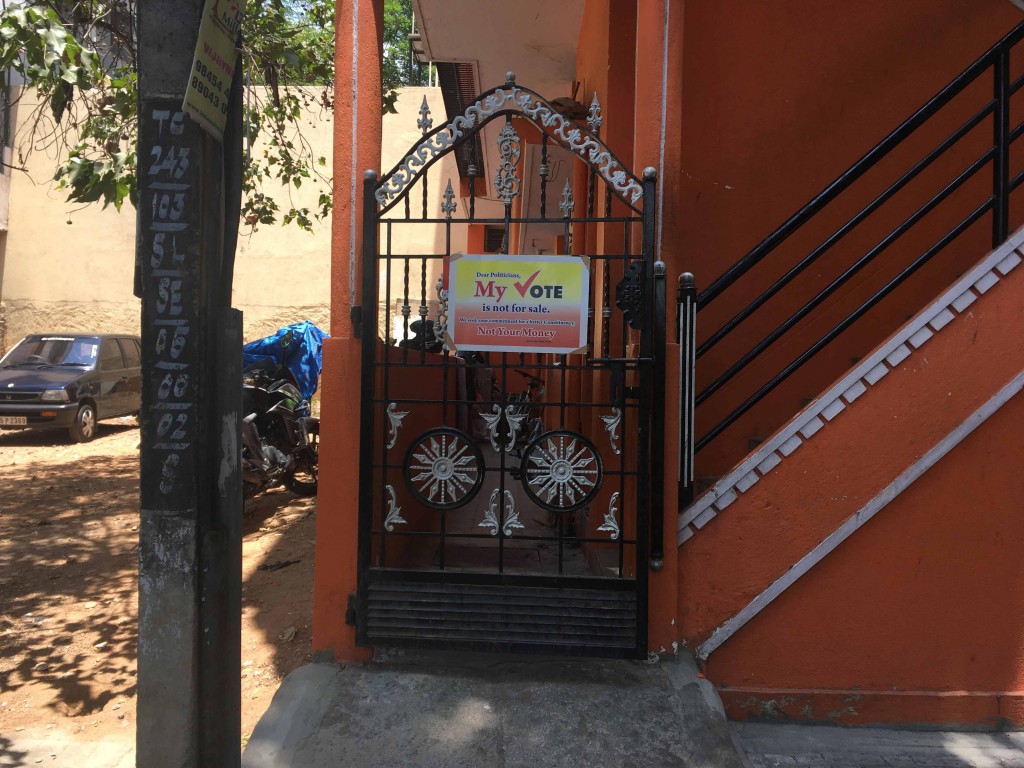 My Vote Is Not For Sale posters on Houses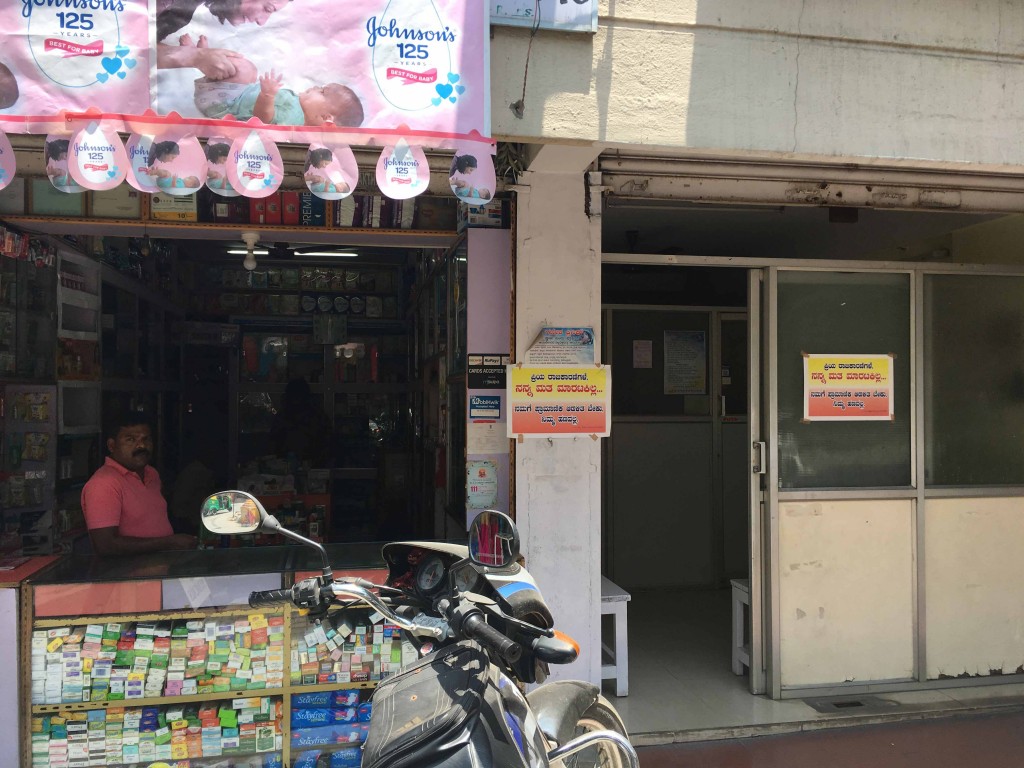 My Vote Is Not For Sale posters on Shops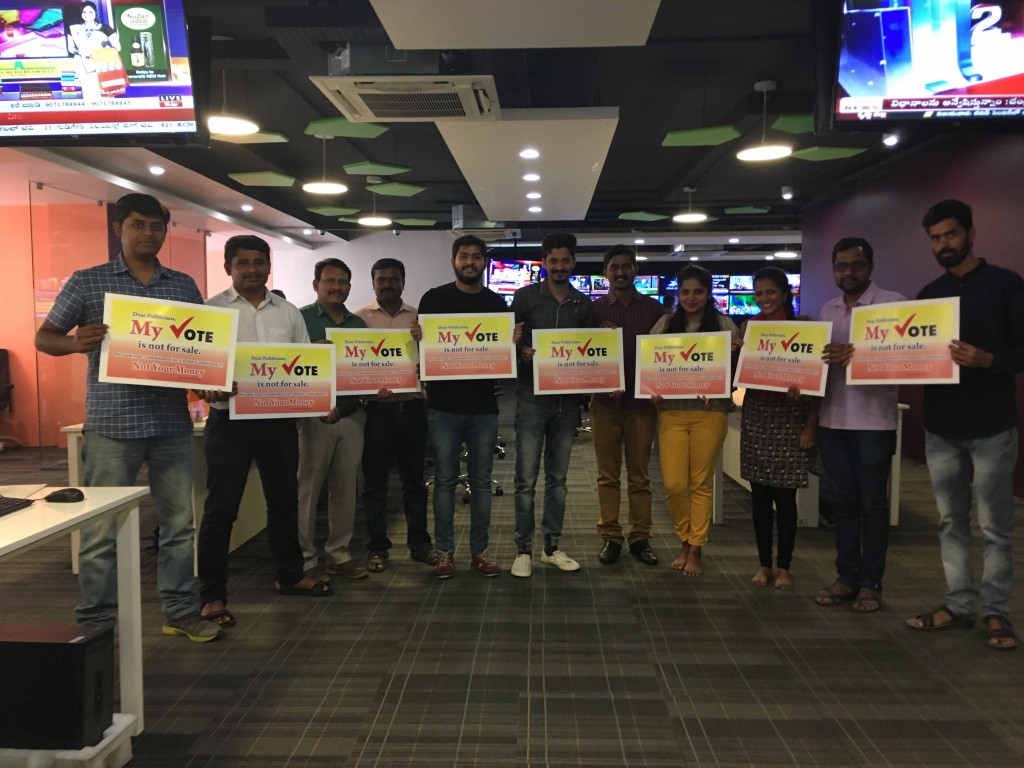 My Vote Is Not For Sale posters promted by TV5 employees