Mane Maneyalli Mannina Ganapa
Train the Trainer Workshop Report
Bengaluru is gearing up with massive preparations for Ganesha Chaturthi, the most significant of these preparations being the sale and purchase of Ganesha idols. However, these idols are made of Plaster of Paris (PoP), a highly insoluble substance. These PoP idols cause extensive damage to the environment when immersed in water bodies. They pollute the city's lakes substantially, largely affecting the already deteriorating quality of water and the aquatic life in the lakes. Such contaminated water will drastically affect the health of citizens directly or indirectly coming in contact with it. 
A study released by the Central Pollution Control Board to assess the impact of immersion of Ganesh idols in Bengaluru's lakes revealed some disturbing facts such as, an increase in the TDS (Total Dissolved Solids) by a 100 per cent and an increase in metals such as iron by nearly 10 times, while content of copper in the sediments increased by 200 to 300 per cent. 
To address this, B.PAC along with B.CLIP Civic Leaders, citizens and student community came together with an objective to ​​bring actual change on ground, conceptualized '​​Mane Maneyalli Maninna Ganapa' Campaign​ with an aim to encourage large number of citizens to switch from PoP to clay Ganesha idols and pledge to celebrate the festival in a responsible manner. Since two years, B.PAC in partnership with BBMP and KSPCB has been conducting workshops for Bengalureans to make their own clay Ganesha and thus spread awareness on the ill effects of PoP Ganeshas.  This year with the objective to scale the program, B.PAC conceptualised 'Train the Trainer' program for citizens to teach them on how to make clay Ganesha idols on their own and also to teach the residents of their neighbourhood.
The launch program 'Train the Trainer for Mane Maneyalli Mannina Ganapa Campaign' was organised on 11th of August, 2019 at Ulsoor lake. Over 100 link workers of BBMP, 100+ students from colleges and civic leaders participated. A total of 250 participants attended the workshop.
To learn more about this initiative [click here]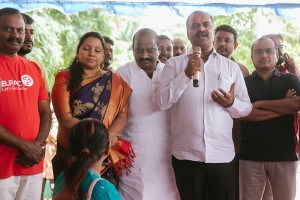 The event was graced by Smt Gangambike Mallikarjun, Worshipful Mayor, BBMP, Sri PC Mohan, MP Bangalore Central, Smt Sowmya Reddy, MLA Jayanagara constituency, Smt Mamatha Saravanan, Corporator, Ulsoor ward and Manoj Kumar, Member Secretary, Karnataka State Pollution Control Board.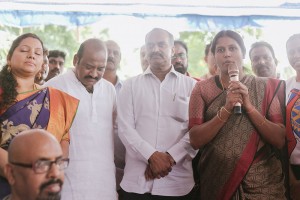 Smt Gangambike Mallikarjun, Worshipful Mayor addressing the gathering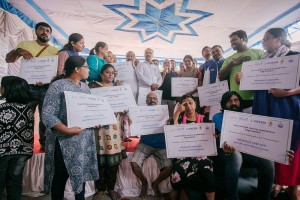 The dignitaries and participants undertook Say No to PoPGanesha idols pledge at the workshop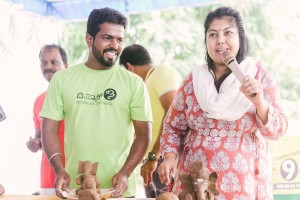 Smt. Sowmya Reddy, MLA Jayanagar addressing the participants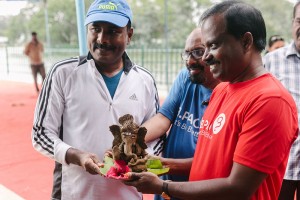 Sri. Sampath, Ex- Mayor and corporator, DJ Halli ward at the program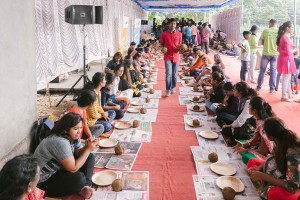 Clay, newspaper and other recyclable material was given to all the participants to make their own clay Ganesha idols. The event generated  zero waste.
A team of trainers helped over 200 participants to make Clay Ganesha Idol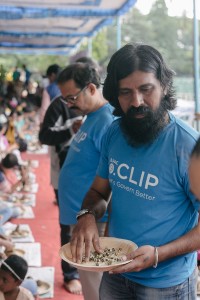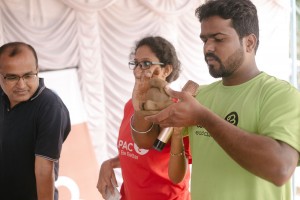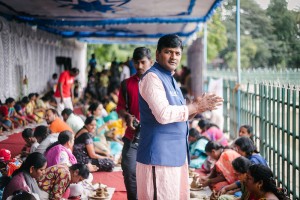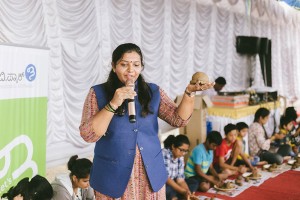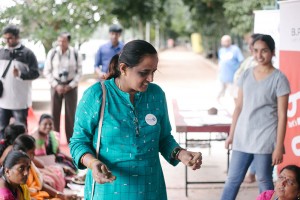 We are grateful to BBMP's support and participation of BBMP's link workers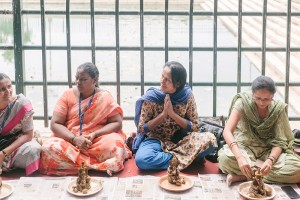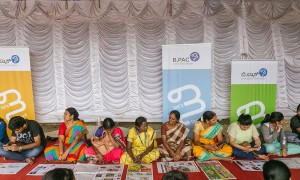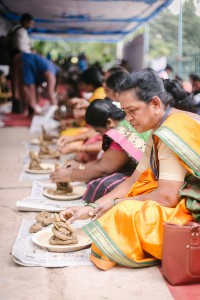 Over 100 college students are trained to be trainers and are equipped to conduct the workshop at their college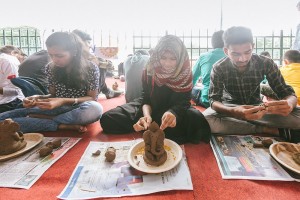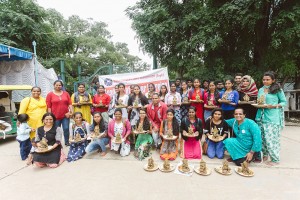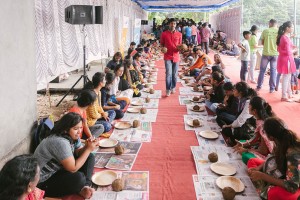 Children participated with great enthusiasm and made their own Ganesha idol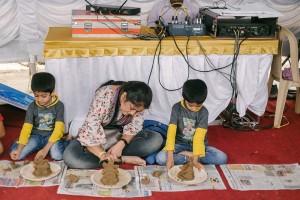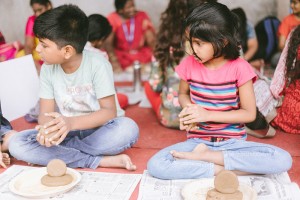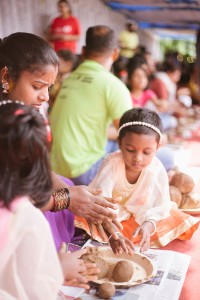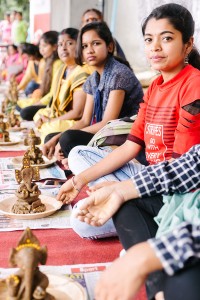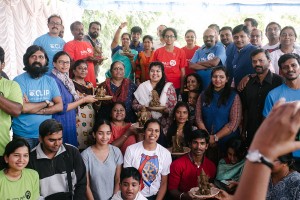 The workshop has created a pool of trainers who will further facilitate workshops at educational institutions, offices, apartments etc in their respective wards. These volunteers also pledged to spread awareness about importance of PoP Ganesha idols and instead use clay Ganesha idols.
A pool of 100 trainers to conduct the workshop at school, colleges and communities across Bengaluru seeks support from BBMP and KSPCB
CLAY GANESHA MAKING WORKSHOPS
Cleveland town High school, PU & Degree College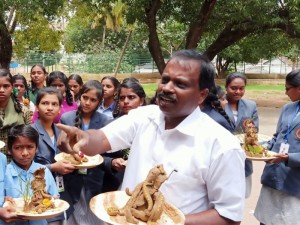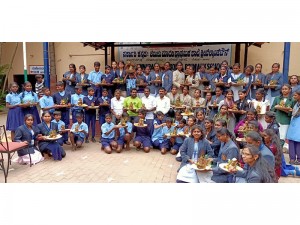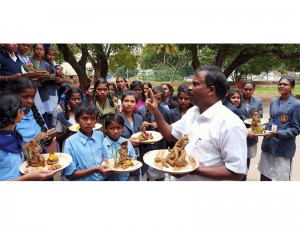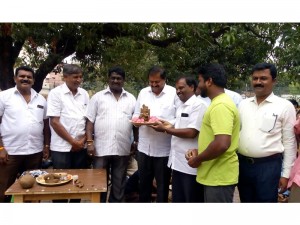 Government High School, Puttenahalli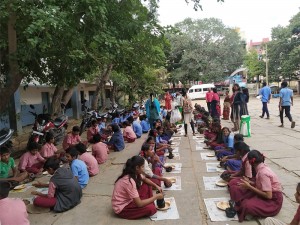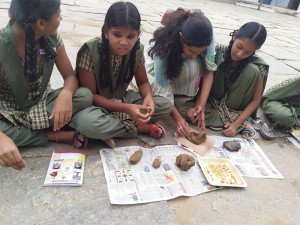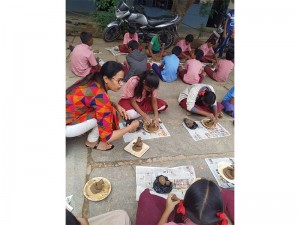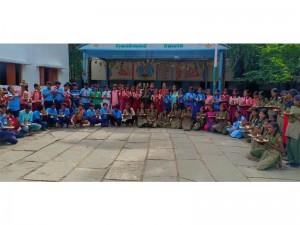 Prasiddhi School, Vasanthnagar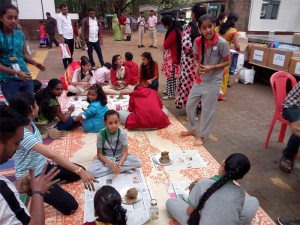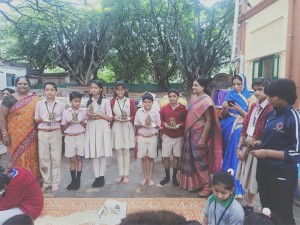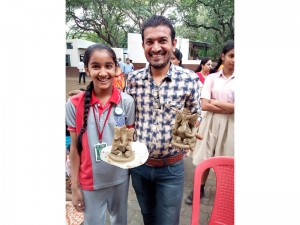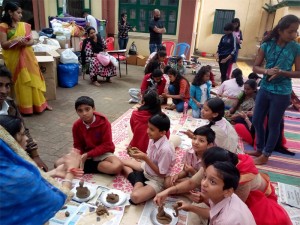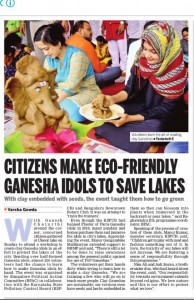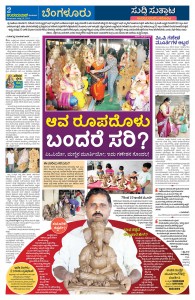 Udayavani (Special Coverage)