The B.PAC Civic Leadership Incubator Program (B.CLIP) is B.PAC's flagship initiative that will select, train and support talented individuals who wish to transform their city by contesting municipal corporation elections. By equipping candidates with skills in public policy analysis, municipal administration, political landscape and election campaign dynamics, the incubator project will create a pipeline of candidates that B.PAC and other civil society organizations find suitable to endorse for the future elections.
The B.PAC Civic Leadership Incubator Program (B.CLIP) aims to create a pool of informed citizens who have the ability to work on various issues important to the citizens of Bangalore and act as a pressure group to bring in transparency and accountability into the system.
OBJECTIVES
To create a pool of good civic leaders who will actively engage in ward level management and administration of the city to improve its governance.
GOALS
Short Term: To train, develop and prepare the participants of this program to be ready to participate in the political process leading up to the next BBMP elections.
Long Term: To motivate citizens to enter public service in order to ensure adequate leadership capacity to govern the city better. To create a cadre of good civic leaders who:
Have an interest in public service
Understand the complexities and dynamics of managing a ward, a city and their activities
Will engage with citizens and work on ward-wise inputs for city improvement
Aspire to public offices in the city
Will govern with capability and integrity
Will act as representatives of citizens in the interaction with the political leadership of the city
Will participate in the political process to improve governance.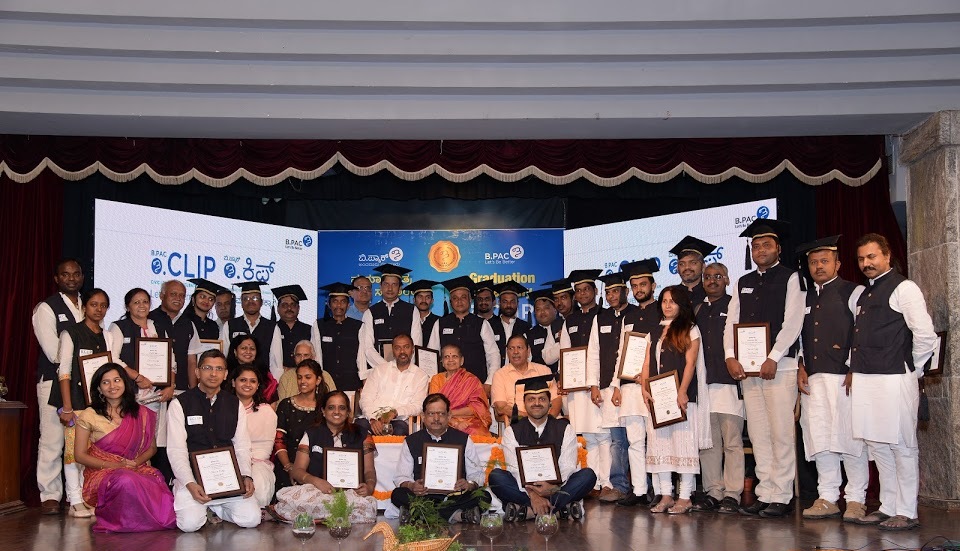 B.PAC proudly conducted the Civic Leadership Incubator Programme (B.CLIP) Graduation Ceremony  at Khincha Auditorium, Bharathiya Vidya Bhavan, Racecourse road, Bengaluru on 10th January, 2017.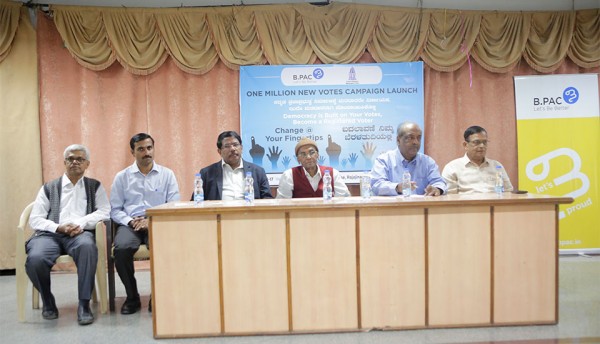 Bangalore Political Action Committee (B.PAC) launched 'One Million New Votes' (OMNV) campaign supported by BBMP. The launch program was addressed by Mr. K. Jairaj, IAS (Retd.)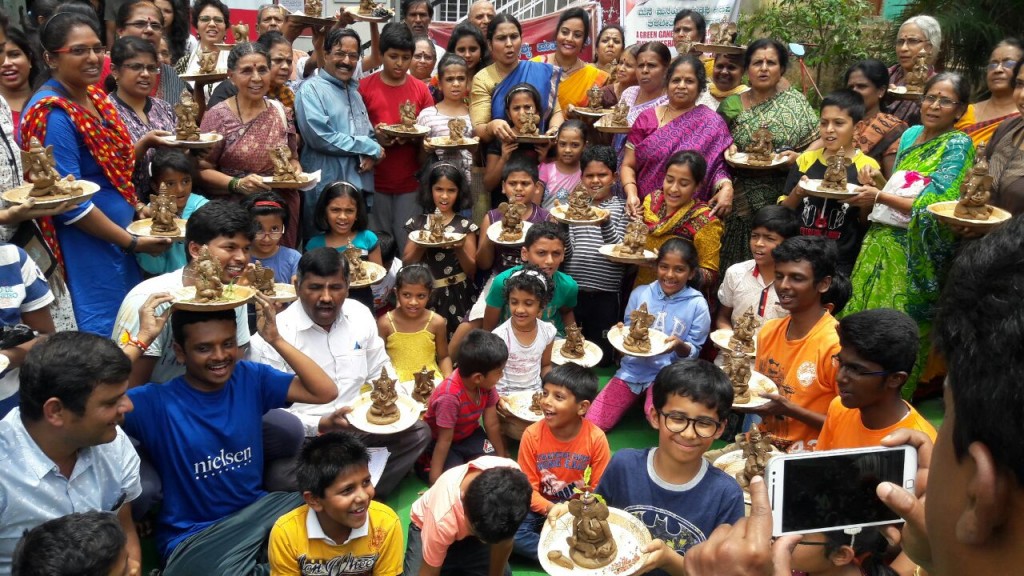 Bengaluru: 23rd Aug, 2017: B.PAC along with B.CLIP Civic Leaders, citizens and student community, with an objective to bring actual change on ground, conceptualized 'Mane Maneyalli Maninna Ganapa' Campaign with an aim to switch from PoP to clay Ganesha idols.