On World Bicycle Day, I ponder upon the self-worth that we associate with vehicles owned. The vehicles that we keep on a pedestal in our hearts, have kept evolving over the decades. The bicycles brought in by the British to the Indian Subcontinent during the colonial period was a symbol of the elite and upper middle-class. Today luxury cars have taken over that position. Beyond the aspect of luxury though, automobiles have evolved to accommodate the growing needs of the Indian consumer. Cars have a range of different body types, which include hatchbacks, sedans, SUVs, MUVs, coupes, convertibles and pickup trucks that can accommodate larger families with more seats and space for groceries in the trunk. 
But can we say the same about innovations in bicycle models manufactured in India? I agree bicycles were meant to carry a single person while cars carry multiple persons, but all products get inclusive when improvised. We do see some excellent innovations in bicycles, but these are mainly technological innovations for a single user to ride in different environments. Road bikes/ racing, hybrid, mountain/ MTBs, geared, electric, BMX, folding, women's and kids' bicycles are the commonly available types. Innovation in bicycles accommodating the responsibilities of caregivers along with safe cycling infrastructure, will motivate people to invest in bicycles while welcoming a little one into the family.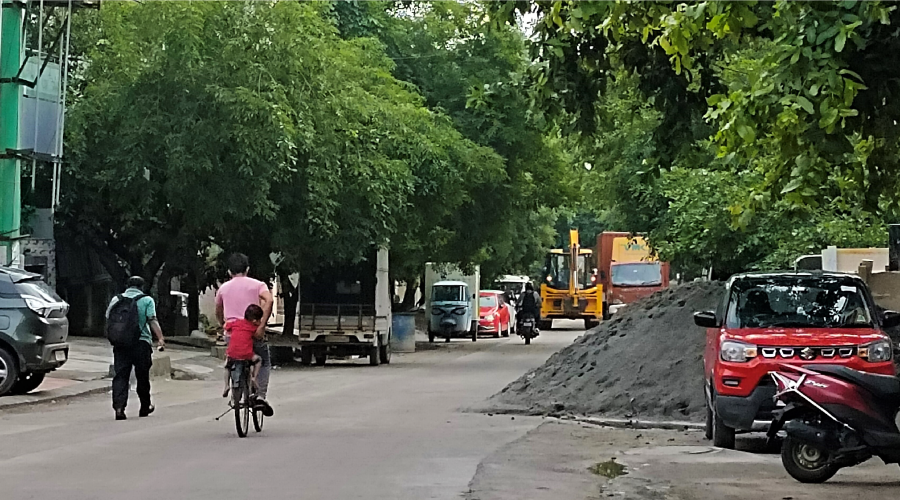 Image 1: A father struggling to hold his scared toddler while balancing the bicycle. © Priyanka Krishnan
To give context, I was reminded of this need while walking to my bus stop one fine morning. I found a pig and a piglet fondling each other on the roadside and when I heard a squeal, I thought it was the piglet. But it wasn't. I turned to see a 2-year-old toddler, uncomfortable and scared on the cycle carrier that his father was riding. The father then started supporting his toddler with one hand while balancing the cycle with the other. This was unsafe and scary for both as they passed by heavy construction vehicles in the same manner. Cycling allows caregivers to accomplish their tasks, such as commuting to work, running errands, exercising, or sightseeing, while still engaging in positive connections with the child. It provides opportunities to get out of the home with their child1, explore the neighbourhood, take advantage of key services, and meet and interact with others2. 
Tandem bicycles do provide the option for 2 riders but are for older kids or adults at the rear seat and they come heavy and expensive. Infants and toddlers though delicate during this period, grasp and learn a lot many things from their environment. Their brains develop quickly and that needs a nurturing environment. They need to connect with people, nature and be played with. So just like baby seats have been introduced for cars, below are a few bicycle types for caregivers that we could bring in the Indian market for different stages of a baby's growth and for families with more than one child. Source for the types discussed below: https://www.cyclinguk.org/article/how-transport-children-bike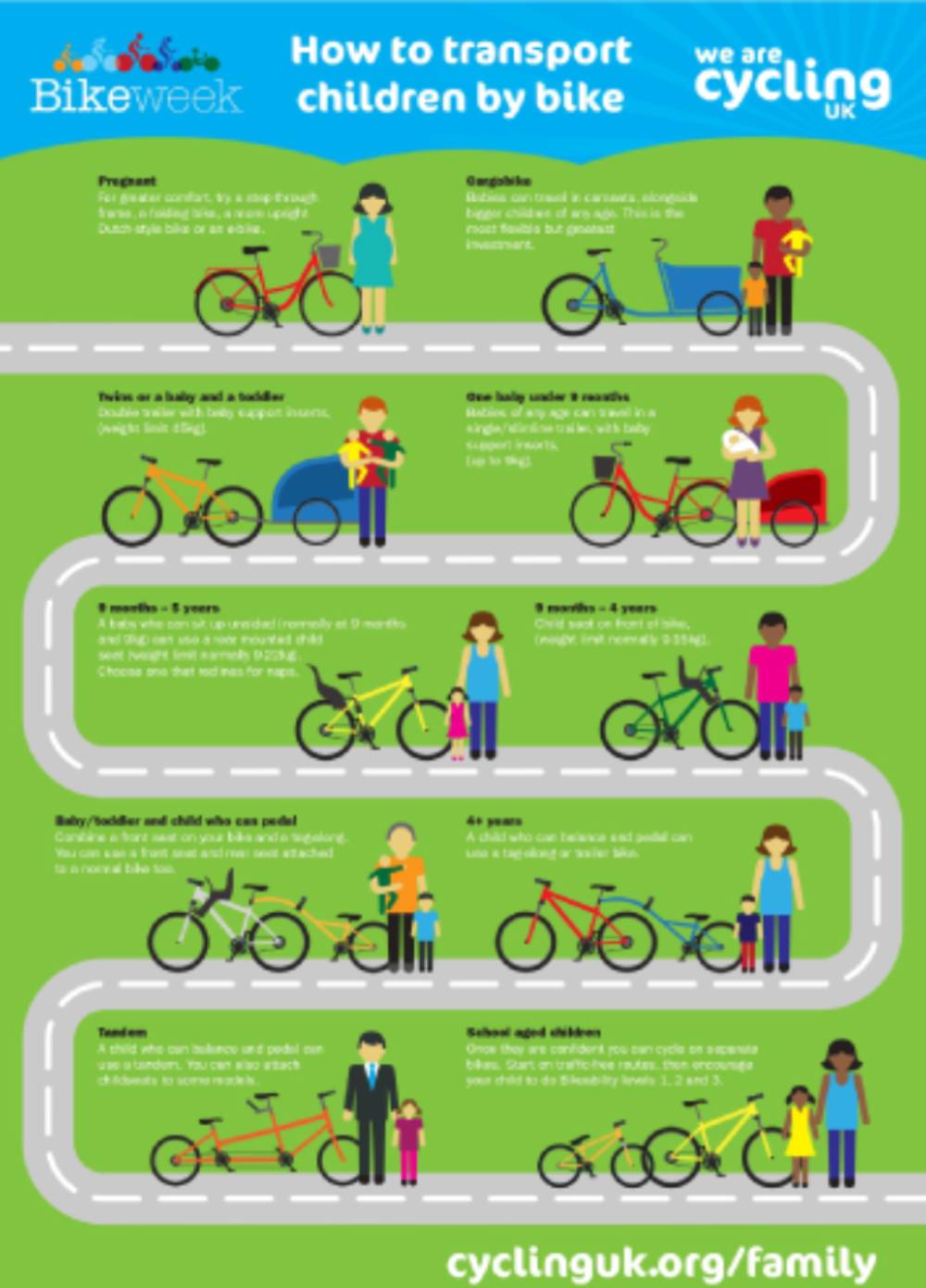 Image 2: Types of bicycles/add-ons for different stages of growth of child and family.
The versatile and flexible: Cargobikes
It gives flexibility from birth to when children get much older. Bigger models may accommodate 4 children with their bags.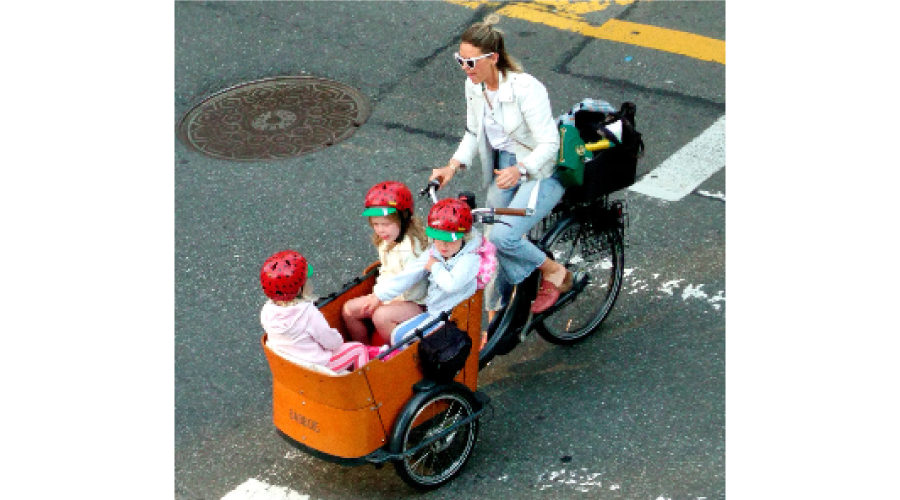 Image 3: Cargobikes for toddlers.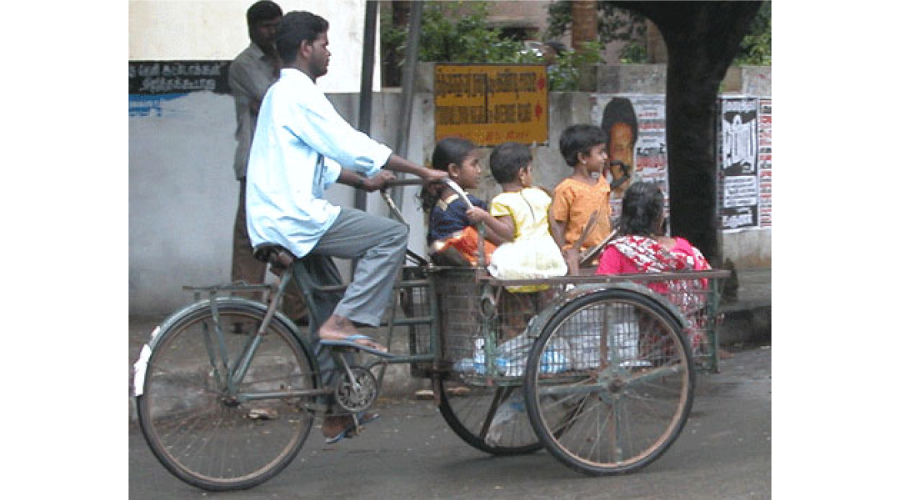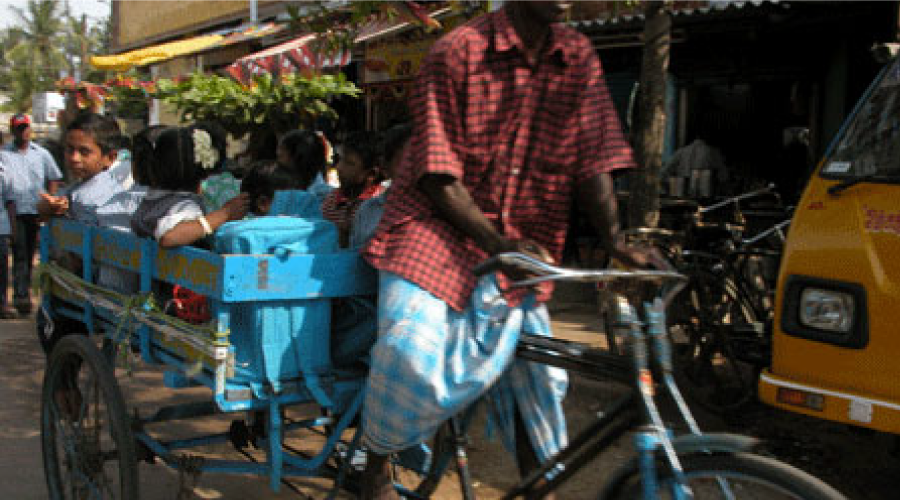 Image 4 Similar DIY inventions made in India for the front and rear of the bicycle.
One baby below 9 months:
A baby is too small to sit independently on a seat but one can carry their baby on a bicycle using a trailer with baby support inserts. The inserts are required until the baby is over 9kgs. A single or slimline trailer will give room for the baby with compartments to carry the baby's needs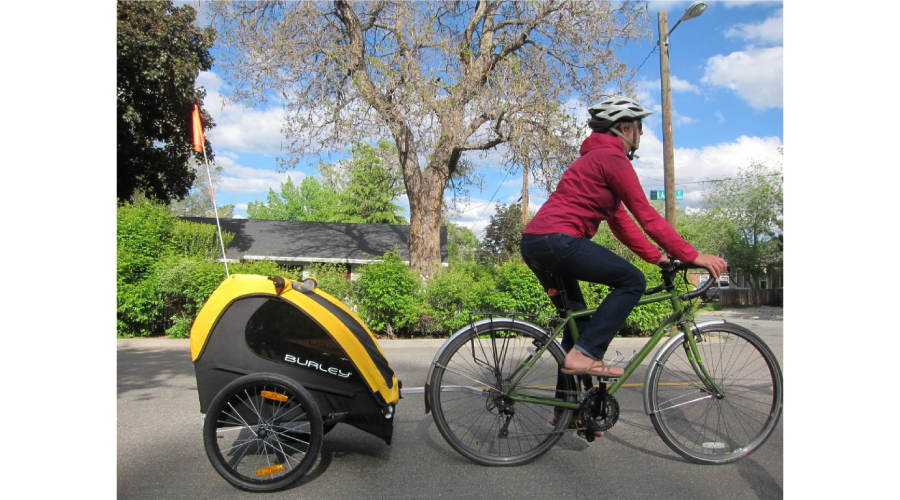 Trailers with baby support inserts.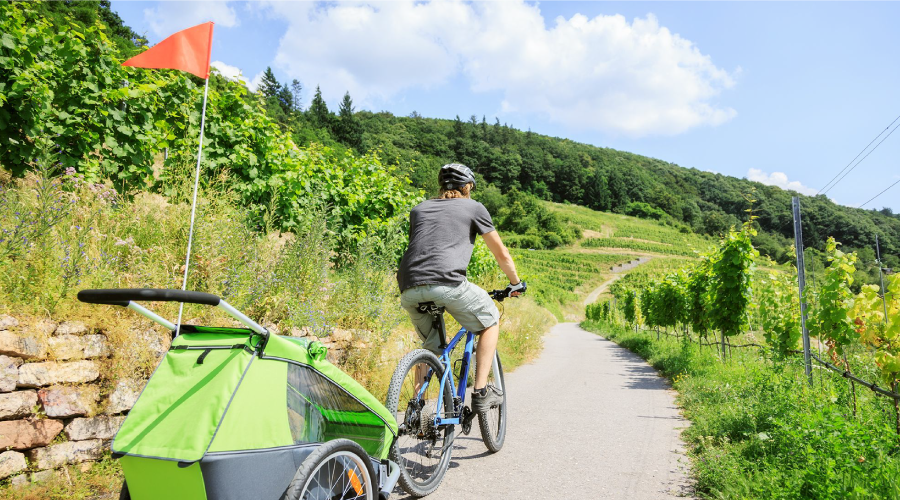 Outings with your baby is easy with a bicycle trailer.
Child seats 
9 months – 4 years old 
If a baby can sit up unaided without cushions and weighs 9kgs or above, they are ready to go in a child seat. This is usually around 9 months. For a child seat on the front of the bicycle, the usual weight limit is 15kg and for the same on the back of the bicycle, the limit is 22kg. Remember when buying a child seat it needs to be comfortable for your child for a few years. For longer rides, opt for a rear seat that reclines for naps and buy a support for your toddler's neck to stop it lolling around if they sleep.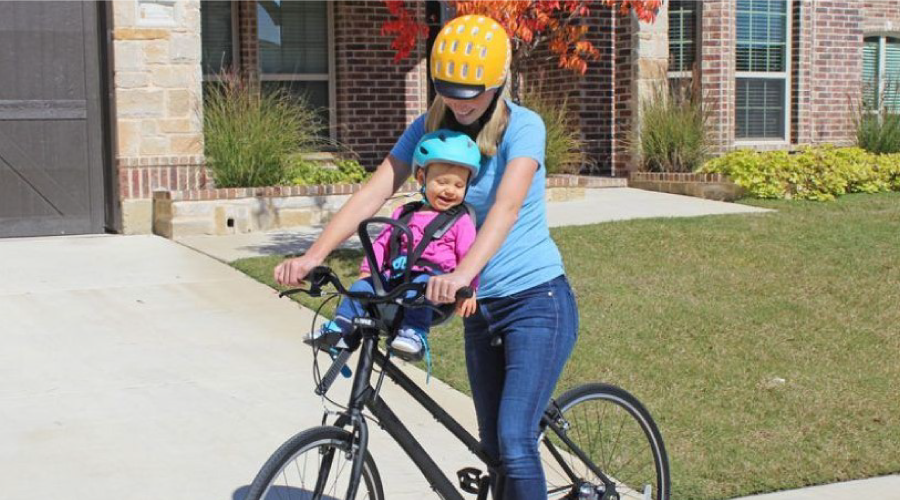 Front mounted child bicycle seat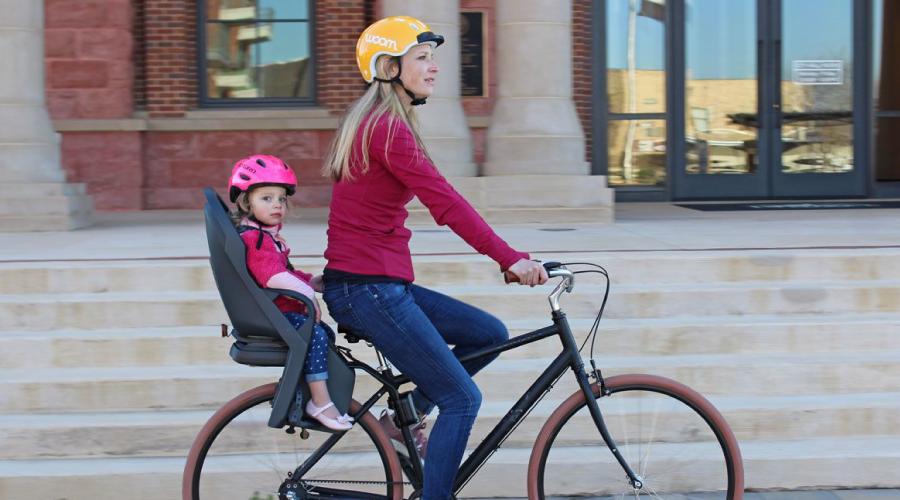 Rear mounted child bicycle seat
Combinations: A baby and toddler or 2 toddlers
There are few options we can consider. A front seat and back seat attached to a normal bicycle would be the cheapest option. Although if the rider isn't strong, the extra weight can make it tricky to balance and maneuver. We could have a double trailer for 2 kids. Caregivers may prefer a boxbike style cargobike for two children. A baby/toddler support insert when the youngest is small, makes this a flexible option as the baby and family grows. The benefit of this is that both children are in front of the rider and can see if they are sleeping, crying, laughing, or fighting, which they can't if they are both in a double trailer.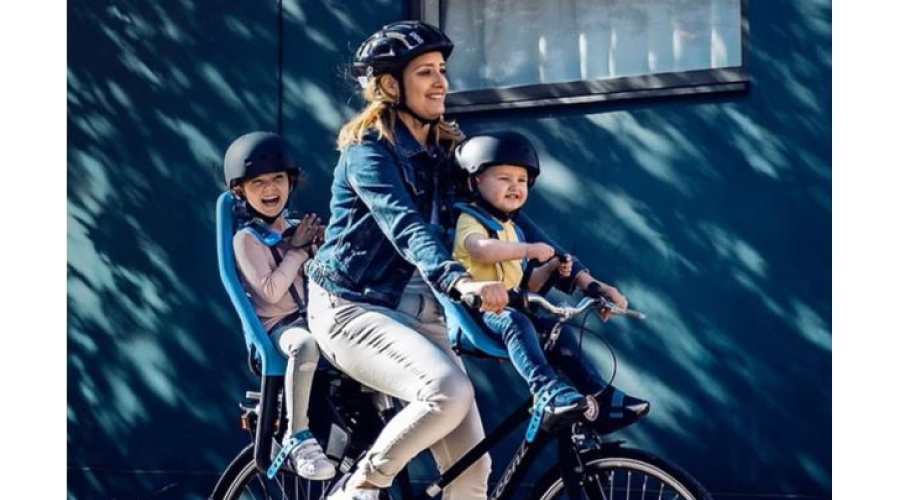 A front seat and rear seat mounted to a bicycle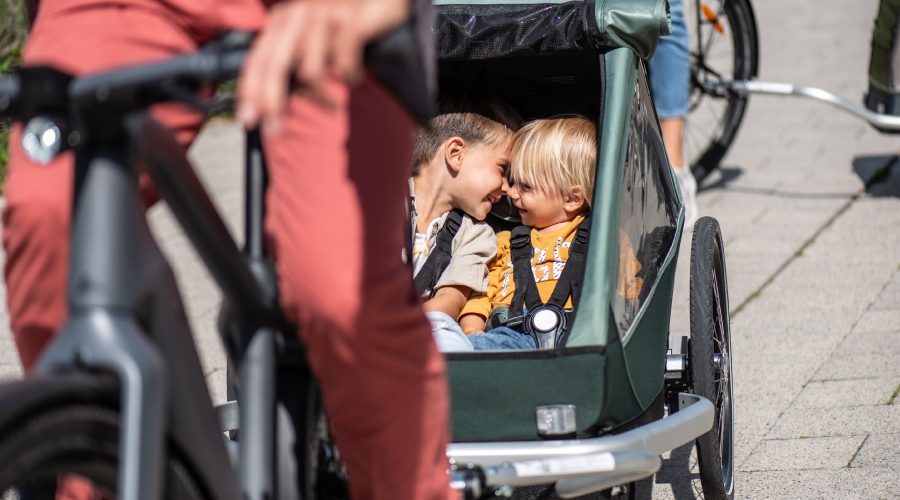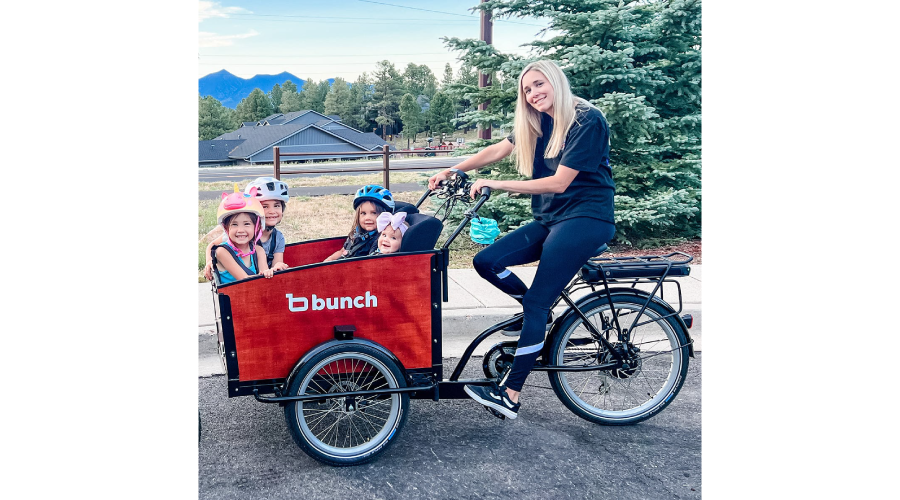 Boxbike style Electric Cargobike. Baby support inserts for the baby
Combinations: Baby over 9 months and child/ children of 4+ years age who can pedal
Combination of front seat and backseat with weight limit up to 32 kg limit can be used. This has less side protection as it's aimed for older children who won't fall asleep.  Tag-alongs for the 4-year-old, with a front seat on the bicycle for a younger child is also an option. Two seats and a trailer is another option.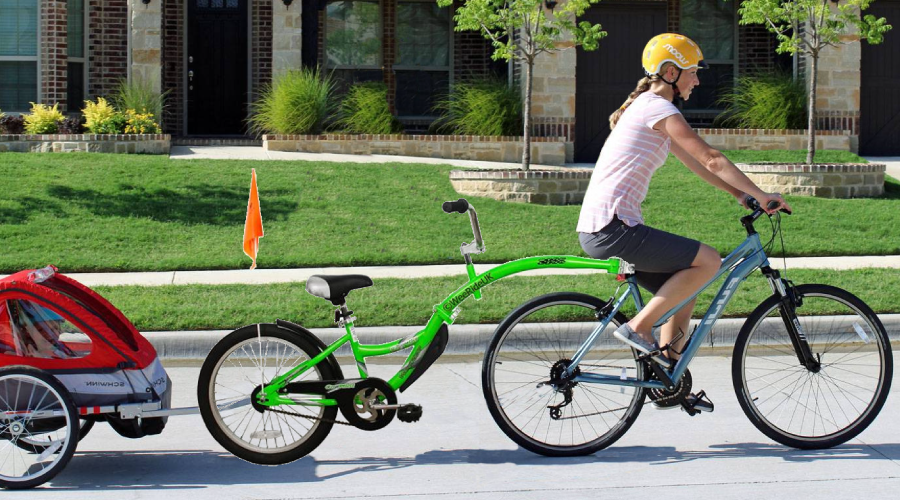 Image 5: Bicycle with tag-along for the elder child and trailer for the young one.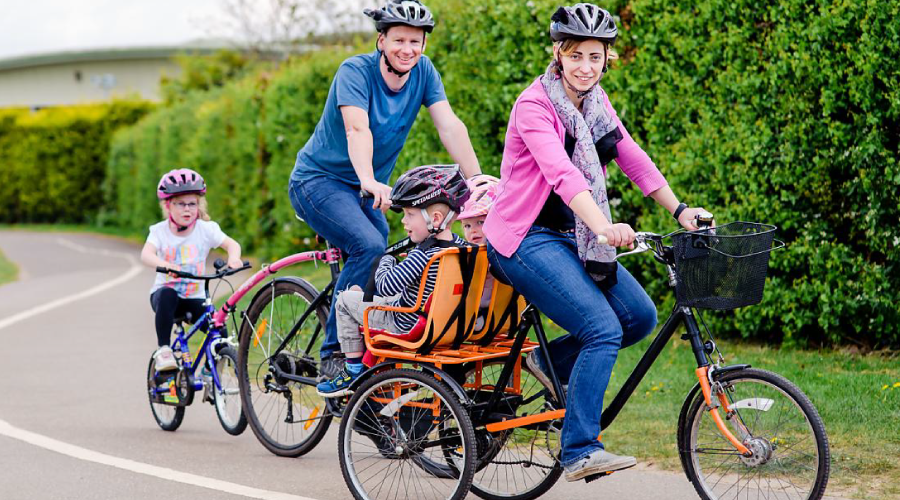 Image 6: The mother here is riding a bicycle with 2 toddlers at the back seat and the father has a tag-along for the daughter to pedal too. Cycling as a family can be a fun activity.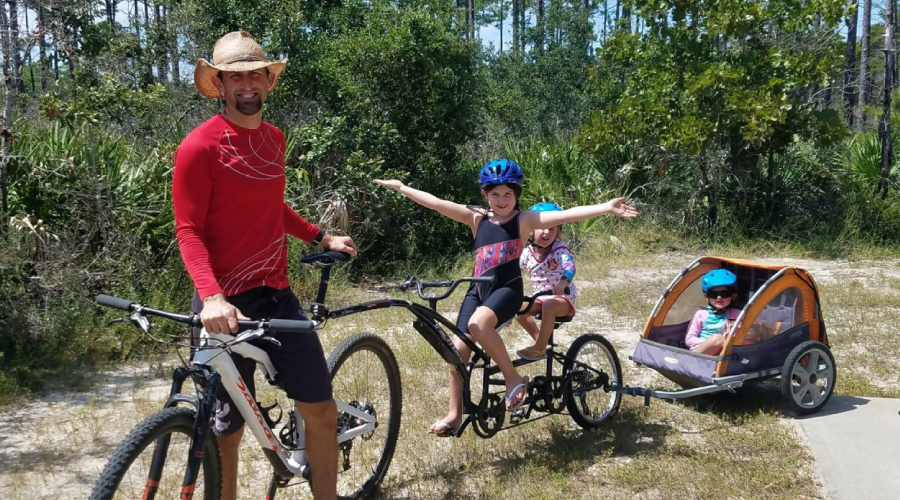 So summarising the bicycle requirements of caregivers, we need to bring cargobikes and baby support inserts, single/ double trailers, front/ rear child seats, tag-alongs and lighter & affordable tandem bicycles in the Indian market. Many of these are additions to a usual bicycle while some are specific models.
Bicycle Lease-to-Own Programs 
To overcome the high up-front costs associated with purchasing a bicycle as well as the necessary gear for transporting children and goods, partnering with bicycle equipment manufacturers, bike shops, and community centres to offer lease-to-own or work-to-own programs. With lease-to-own, especially in low-income communities, the monthly payment should be no higher than a percentage of caregiver's monthly transit spending, as even with a bicycle for shorter trips, many caregivers will still need to use transit for long trips3.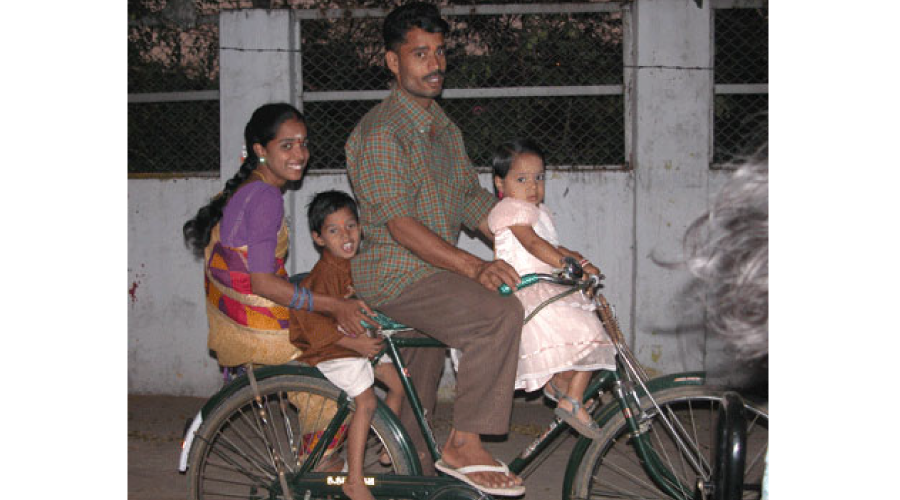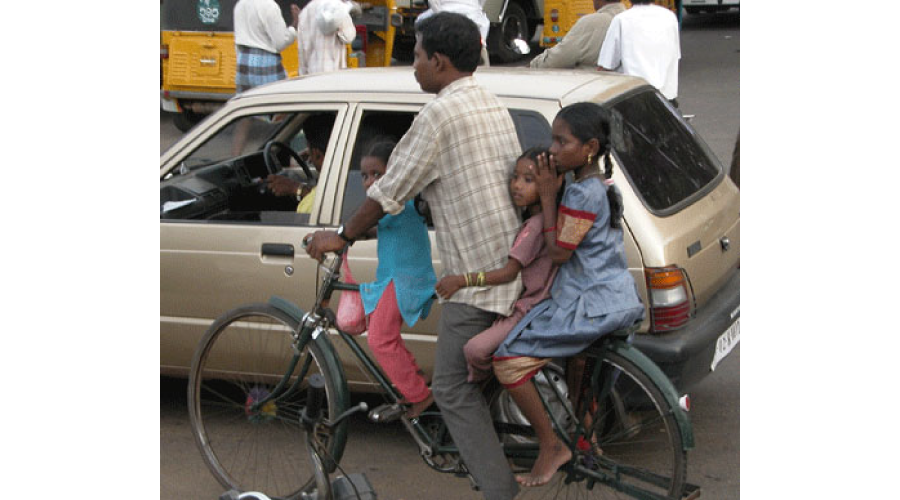 Currently families commute without safety when they use the bicycle or motorbike.
There can be a portal for caregivers to buy and sell second hand bicycles, as children grow quickly and their requirements will keep changing. This will nudge a co-dependent society into raising healthy kids. Being exposed to cycling from a young age, they will develop a good sense of wayfinding  and navigation. They will get independent and learn an essential life skill when they start cycling to school or the neighbourhood park.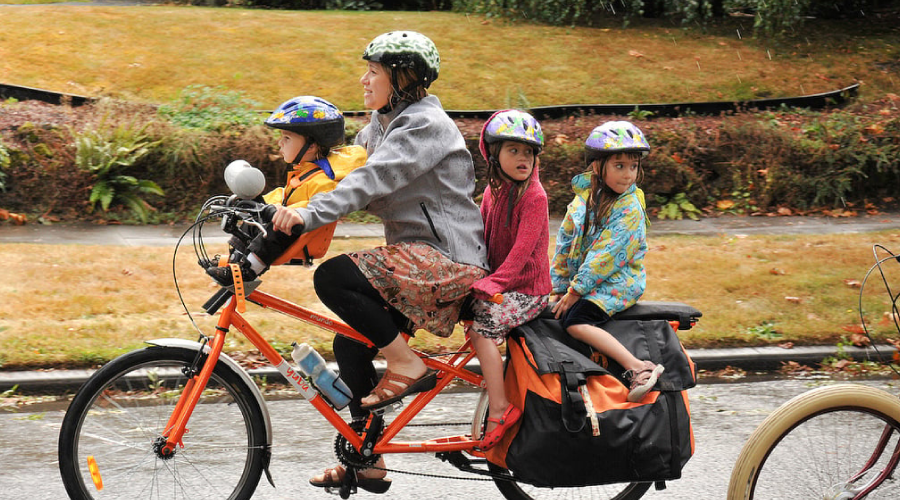 A mother cycling with her 3 kids in the rain.
Mode shift happens with recognising the needs of the people and addressing them with innovative solutions. Being a country where we could easily say our necessity is the mother of invention, we have come up with many jugaads to solve our issues or needs. Cycling creates valuable connections at many different levels between young children and their caregivers, and they get to spend precious time together. As a mode of transport, the bicycle provides a connection from place to place, often expanding the radius of access for people whose only option is to walk. Making these affordable and commonly available in the market will be important. Looking forward to more innovations in bicycle models in India and making cycling the convenient and preferred option for all. Happy World Bicycle Day!
Source: 
NACTO and Global Designing Cities Initiative, Designing Streets for Kids (Washington D.C.: Island Press, 2020).
Julien Vincelot (Urban95 Coordinator at Bernard van Leer Foundation) in discussion with the author, July 30, 2020.
Bicycle types for families: https://www.cyclinguk.org/article/how-transport-children-bike
Photos of Indian cyclists with their children: https://basia.typepad.com/india_ink/2006/06/bicycle-built-for-four.html