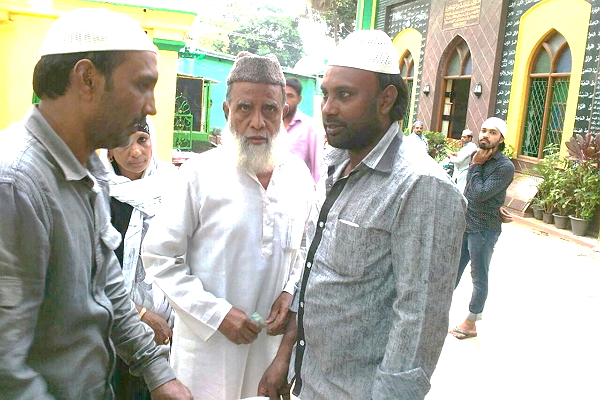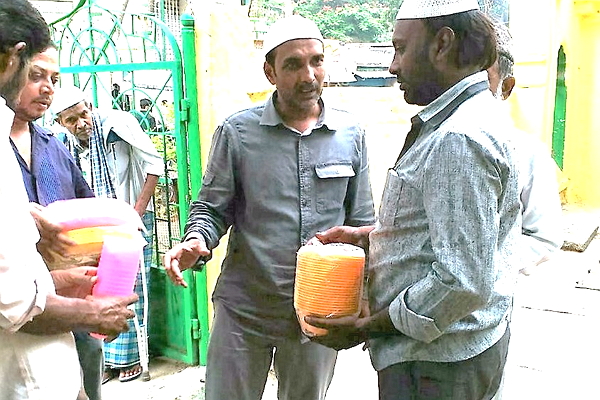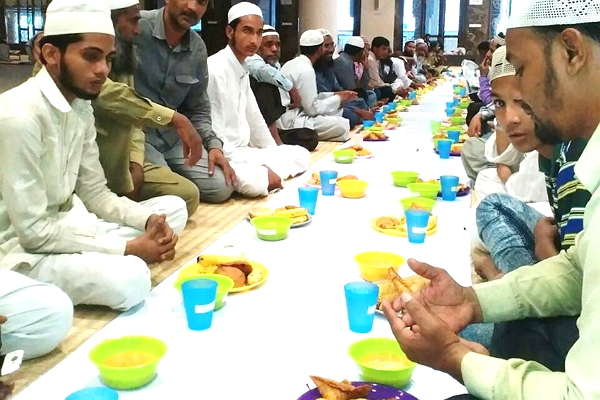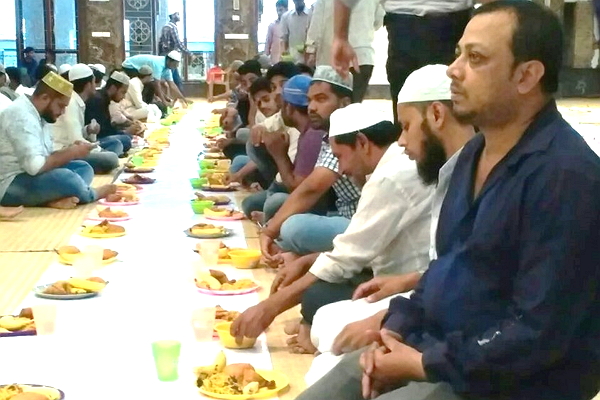 Shivajinagar Goes Eco-Friendly this Ramzan
Civic Hub Leader Conceptualises Eco-Friendly Ramzan
Ramzan is a time of devotion and charity coupled with feasting. Shivajinagar attracts food lovers from across the city who come to savour the variety of dishes sold in the evening. Festive gaiety often results in a pile-up of large quantities of waste on the streets. Sufiyan, the B.PAC Civic Hub leader for Sampangirama nagar recognized this and conceptualised the Eco-friendly Ramzan initiative.
Recognizing the need for public and government support, he put across the idea to Mr. Yatish Kumar, the Joint Commissioner of the BBMP East and Mr. Sarfaraz Khan the Joint Commissioner for SWM and Health. They were immediately on-board and signed a letter which requested mosques not to use any form of plastic when serving evening meals. The letter was handed out to all 46 mosques in the Shivajinagar area. Sufiyan and other workers have bought about 5,000 sets of reusable plates, cups and tumblers after raising Rupees 1.5 lakh from well-wishers. The group has distributed these items to mosques in the area to use when serving meals, which will considerably reduce the garbage generated there.
Five volunteers have been allocated for each mosque for the duration of the month of Ramzan to ensure the proper execution of the initiative. Bruhat Bengaluru Mahanagara Palike joint commissioner (SWM & Health) Mr. Sarfaraz Khan opined that a micro-level planning to keep the city clean was a superb initiative.  The BBMP officials will be on rounds in the evenings to enforce the ban on plastic, with a number of pourakarmikas allotted to clear the waste generated during the evening. Moreover, the BBMP will issue a certificate to the establishments who cooperate during the month.
The B.CLIP program aims to create more such civic leaders who can bring about a collective revolution in the city. With everyone on board, Sufiyan has pulled off what might be the very first eco-friendly Ramzan in the city.
About Civic Hub: Civic hub seeks to further the grassroots leadership capabilities of the B.CLIP participants and strengthen the engagement with the citizens in their wards through meaningful interventions and innovative solutions to civic issues. The program will also help the citizens of the ward to have easy access to government schemes, voter registration assistance, environmental initiatives etc. Seven such civic hubs have already been set up across the city and three more will be set up soon.  All our civic leaders are actively working on various issues in their respective wards with great enthusiasm to bring about a positive change in their neighbourhood and the city.