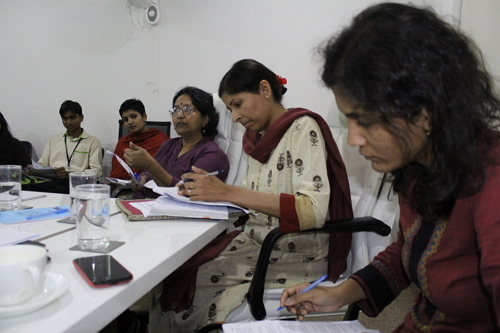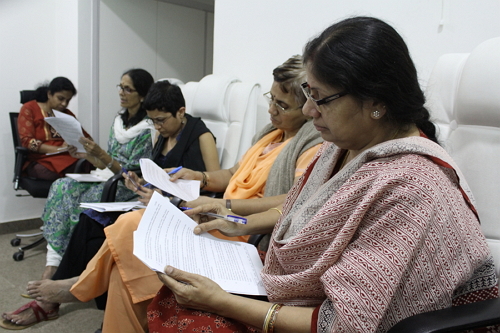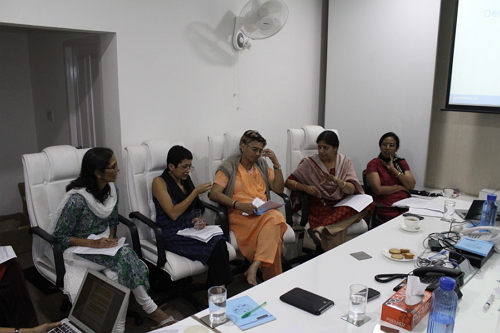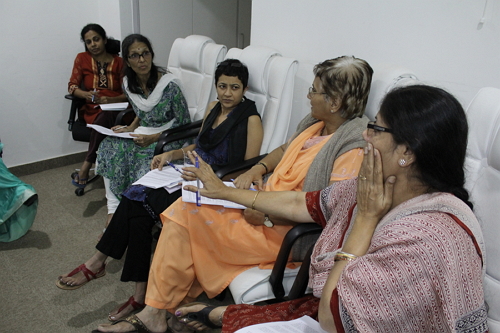 Model policy for Fast Track Courts
One of the big issues in India to tackle cases of sexual harassment of children have been poor  compliance of the POCSO Act and poor functioning of the fast track / special courts to try these horrendous crimes.
Fast track courts were initially established by the Central Government to dispose long pending cases, especially session's court cases, across a variety of subject matters using a grant from the 11th Finance Commission (2000-2005). Pursuant to the scheme for which the grant was sanctioned, a total of 1,734 such fast track courts were established across the country. The term of this grant came to an end in 2005, and was renewed by the 12th Finance Commission for the maintenance of 1,562 existing fast track courts for another 5 years, up to 2010. During the 2000s, the idea of fast track courts enjoyed much popularity, with the Law Commission of India making recommendations for the establishment of different kinds of fast track mechanisms.
For example, the 188th report of the Law Commission issued in 2003, recommended setting up a fast-track commercial division at every High Court as a permanent fast track mechanism to deal with high value commercial disputes.  In 2008, the Law Commission again wholeheartedly recommended the setting up of fast track courts, which it saw as the only way to address the backlog of cheque bouncing cases – this time, though, they were recommended as an ad hoc measure only for the clearance of backlogs and not as a permanent feature.
The 11th planning commission year marked a setting up special fast-track courts across the country. Karnataka was one amongst the states selected for setting up FTCs. The Government of Karnataka issued an order for the establishment of ten special courts for trying sexual offences against women and children. Centre for Law and Policy Research, B.SAFE members  carried out an intense empirical study to check the effectiveness of these courts.
The report prepared by the CLPR after a study of the functioning of fast track courts in the state revealed glaring issues and highlighted the pathetic state of functioning of fast-track courts.
The findings were shocking. Of the 623 cases assigned to these special fast track since inception, only 17% were disposed off and only 2.88% resulted in convictions. A review of the judgements shows that 81% of acquittals are  because of witnesses turning hostile. This shockingly low rate of convictions was because of several lacunae in the functioning of these courts including insensitive treatment of children in courts, inordinately long waiting periods in courts, inadequate space for children to wait, lack of understanding of the nuances of these crimes on part of judges etc.
B.PAC has now led several rounds of consultations with experts and practitioners in this field and we now have a draft set of recommendations for effective functioning of these special courts ready to be submitted to the government.
Child rights activist Nina Nayak, Suchitra Rao UNICEF and B.PAC member,, team from Enfold Dr. Shaibya Saldanha, Kushi Kushalappa, Suja Sukumaran, Executive director – Child Rights Trust Vasudev Sharma, Coordinator of Karnataka Police Project on women and children Rovina Bastin, Priya and Vidhya Venkatesh of Ashwasan, virtual presence of Prof. Babu Mathews, Aparna Ravi of CLPR, Revathy Ashok and Chitra Talwar from B.PAC discussing guidelines for better functioning of fast track courts.
The recommendations include provision of support persons for the children, separate court rooms exclusively for fast track courts, training of judges and other court functionaries etc.
We believe that if the entire judicial process is hastened, made time bound and less onerous for children and the family, the conviction rates would improve significantly.