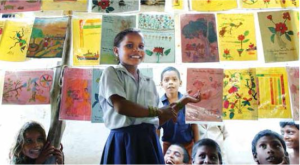 CHILD PROTECTION POLICY
Karnataka moves towards becoming the first state to have a child protection policy in India and proposing comprehensive reform in functioning of fast track courts Bengaluru has witnessed several incidents of sexual harassment of children in schools over the last two years. B.PAC has conceptualized a continued intervention under its B.SAFE program to advocate for the right laws to be brought in, strong enforcement of the same including timely judicial action.
In this regard B.PAC took the lead in getting various institutions and individuals working in the space of child safety including subject experts, academicians, doctors, legal practitioners under the B.SAFE platform to detail out the challenges and issues in implementing a workable child protection policy, understanding the issues in the poor functioning of fast track/special courts for children.
We have looked at child protection from sexual harassment in a holistic manner addressing multiple dimensions of a child's vulnerability through various stages- prevention, emergency response and judicial action. These initiatives include proposing a child protection policy to be adopted by the educational institutions. Ms. Suchitra Rao, Consultant with UNICEF and B.SAFE member who is closely involved with the drafting of the Child Protection Policy (CPP) was pleased with the response of the Government of Karnataka to the suggestions put forth in the draft CPP. We are happy to report that the policy was taken to the assembly for discussion, further on the Department of Women and Child Development, Education department were entrusted to work together in conducting public consultation meetings.
The key suggestions and recommendations that came during the consultation meetings across the districts and at the state level is being consolidated. Post consolidating the suggestions and recommendations, a note will be prepared and submitted to the cabinet for final approval. We are eager to see the policy being passed by the cabinet so we can make schools safer for our children. This policy insists on implementation of child protection committee in every school.
Actions such as this do not require investment of funds/money. All schools will be notified after the policy gets a nod. Over a period of time, with consistent efforts our goal is to get the communities, schools, corporate and other stakeholders aware and involved in getting the policy implemented in schools. The policy focuses on preventive measures as well as an effective response system in case of any untoward incidents.