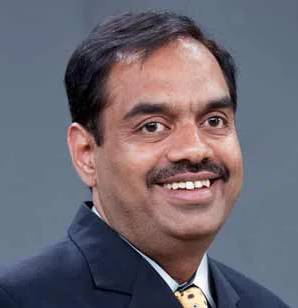 V Balakrishnan
Contesting Seat: Bangalore Central
Party: AAP
Education: B.Sc
Profession: Former CFO of Infosys
Assets: 1,89,42,53,519 (189 Crore+)
Achievements and Positions held:
He was conferred the 'Best Performing CFO award for IT & ITES sector for 2008 and 2009 by CNBC TV-18, and  the Best CFO (Information Technology, Media, Communications and Entertainment) award from the ICAI (Institute of Chartered Accountants of India) for 2008.
He is the founder and Chairman of Exfinity Fund, which focuses on investing in the technology space primarily in products and solutions.
He is the Chairman of MicroGraam, which is an online peer-to-peer lending platform that connects less privileged people in rural India to socially conscious investors, by way of affordable, customised, flexible micro loans.
Details on high Assets of V Balakrishnan:
| | | | | | |
| --- | --- | --- | --- | --- | --- |
| Name | Constituency | PartyName | Movable Assets(Rs) | ImmovableAssets (Rs) | Total Assets (Rs) |
| V.Balakrishnan | Bangalore Central | AAP | 1,80,52,01,824 | 8,90,51,695 | 1,89,42,53,519189 Crore+ |
A total of 177 candidates have declared their income tax details out of which V Balakrishnan is one of the 22 candidates who have declared a total income of more than Rs 50 lakhs
| | | | |
| --- | --- | --- | --- |
| Total Assets | The financial yearfor which the lastincome tax returnhas been filed bycandidate | Total income shown bycandidate in ITR(Self+Spouse+Dependent) | Self incomeshown bycandidate in ITR |
| 1,89,42,53,519189 Crore+ | 2012-2013 | 2,45,37,7202 Crore+ | 2,45,37,7202 Crore+ |