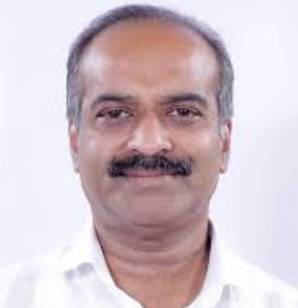 P C Mohan
Contesting Seat: Bangalore Central
Party: BJP
Education:Intermediate, Educated at Vijaya College, Bangalore.
Age: 51
Assets: 47,57,96,999 (47 Crore+)
Positions held:
1999-2008: Mohan has been a member of the Karnataka Legislative Assembly on two earlier terms
MP since: 2009
MP Performance in the Parliament:
P.C. Mohan's attendance card reads fairly consistently, with over 70% attendance for 10 of the 15 sessions. However, in the Budget Sessions of 2013 and 2010, that percentage reduced significantly to 28% and 53% respectively. Mohan has been part of only five debates.
With respect to questions asked, Mohan comes pretty close to the national average, but is significantly lower than that of the number of questions asked by other Karnataka MPs.
MPLAD funds utilization
P C Mohan has utilized close to 80% of the MPLAD funds allotted to him during the five years that he has been an MP. In terms of maximum money spent, 'civic amenities' are the largest account head, amounting to Rs.7 crore. Under this account head, construction of community/cultural centres is the most prominent item.
Mohan has also spent over Rs. 6.5 crore on education. This mainly includes the construction and repair of classrooms and school buildings all over his constituency.
In terms of maximum no of projects, 'water' account head tops with 67 projects. Water projects typically consist of providing funds to sink bore wells and providing pump sets. As per the MPLAD fund data for Mohan, the sinking of each bore well usually costed about Rs. 5 lakh.
The MP has also supplied health equipment to two hospitals with a total cost of Rs.116 lakh. Mohan has also funded the construction of 'toilet complexes' to the tune of Rs. 101 lakh.
 Details on high liabilities of P. C. Mohan (Over 1 Crore):
| | | | | | | |
| --- | --- | --- | --- | --- | --- | --- |
| Name | Constituency | PartyName | Movable Assets(Rs) | ImmovableAssets (Rs) | Total Assets (Rs) | Liabilities (Rs) |
| P. C. Mohan | Bangalore Central | BJP | 26,45,17,399 | 21,12,79,600 | 47,57,96,99947 Crore+ | 26,11,11,28526 Crore+ |
Asset Comparison:
Party in

Loksabha

2014

Party in Lok Sabha 2009
Constituency InLoksabha 2014
Constituency InLoksabha 2009
Assets inLoksabha 2014
Assets in LokSabha 2009
Asset Increase%
% Increase inAsset
BJP
BJP
Bangalore Central
Bangalore Central
47,57,96,99947 Crore+
5,37,29,0005 Crore+
42,20,67,99942 Crore+
786%