B.PAC submitted strong objections to KERC about BESCOM's tariff hike proposal
Bengaluru, February 07, 2020
B.PAC under its B.ACCOUNTABLE – Research, Regulatory and Advocacy Program submitted its strong objections to BESCOM's proposal for an increase of electricity tariff for FY-21. Revathy Ashok, CEO, B.PAC, and Archana M V, Research Coordinator, B.PAC made the submissions before the commission today during the public hearing conducted by Karnataka Electricity Regulatory Commission (KERC).
B.PAC has been analyzing the submissions made by BESCOM for their annual tariff increase since 2014. Our analysis for FY 19 shows that BESCOM has consistently shown no improvement in any of the key metrics such as – power purchase cost, energy sales in MU, and T&D losses, collection efficiency, quality of service to citizens among others over the past 4 years and has never met the Commission-approved rates and sale levels.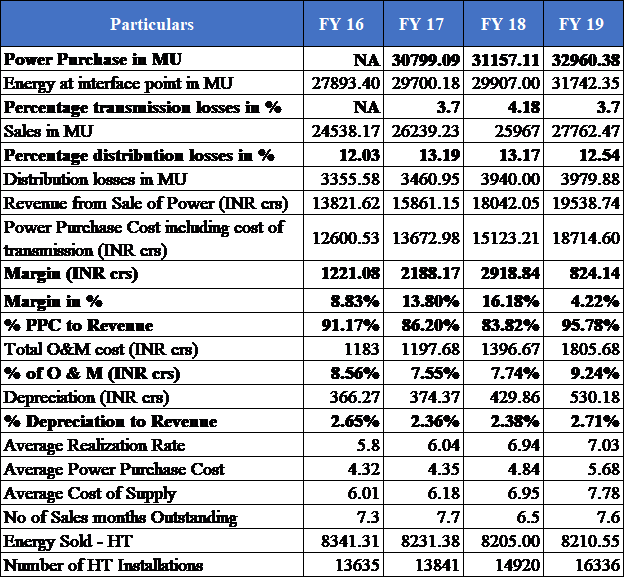 Between FY 16 – FY 19
The sale in MU has gone up only by 13 % while the revenue has increased by 41%
The percentage of PPC to revenue worsened from 91.17 % to 95.78 %
The Average Power Purchase Cost has increased by 31 %
The distribution loss has increased from 12.03% to 12.54 %
Energy sold to HT has fallen by 2 %, while the installations have increased by 19 % ARR has steadily gone up from Rs. 5.8/unit to Rs. 7.03/unit in FY 2019. Not because of any improvement in performance, but by constantly passing on the burden of its inefficiencies to consumers who do not have a voice and have no say over the conduct of the affairs of BESCOM
In just one year, (FY 18-FY 19) the revenue from the sale of power has increased by 8 % while the power purchase cost (PPC) has increased by 24 %. In this financial year as well, BESCOM has failed to manage the power purchase costs efficiently and has relied heavily on short and medium-term power purchases increasing the total cost by INR 3058 CRS. BESCOM should have optimized product mix with the use of the low-cost source of power to stay within Commission approved rates
Power Purchase Cost:
Karnataka state in FY 19-20 was blessed with good monsoon rains, as a result, all the dams in the state were running at full capacity. However, in the power purchase projections for FY 21, BESCOM has understated the procurement from KPCL Hydel (an increase of 61 MU only). BESCOM should have focussed on procuring higher units of power from KPCL Hydel which is available at a competitive rate and reduced the projected power purchase from other categories for FY 21 to reduce the overall weighted average cost of PPC.
T&D Losses:
The transmission and distribution losses continue to rise in  4 towns to which BESCOM distributes power. The Commission approved levels of T&D losses for FY 19 was 15.33 %; while BESCOM reported the actual T&D losses for FY 19 at 16.24 %. BESCOM has shown set no vision to bring down the T&D losses.

HT sales:
Although BESCOM largely caters to the urban segments, the energy consumed by the HT category has been decreasing YoY. At a time where Bangalore Metropolitan Region and its adjoining districts are prospering, and Karnataka's GSDP is expected to grow at 9.6% CAGR (Economic Survey of Karnataka 2018-19), it is disheartening to see that these businesses are choosing not to procure power from the BESCOM(energy sold units are falling) because of the non-competitive rates at which BESCOM is making power available to industry

From our analysis, it can be noted that between FY 18 and FY 19, the % of industrial consumption of energy in BESCOM served areas as a proportion to Karnataka state has fallen by 6%. The industries in the region are buying power from open access. BESCOM needs to focus on providing quality power and reduce the tariff to the industries since this sector has a major scope for job creation.

Agricultural Power Consumption and IP sets:

The data as per the Economic Survey of Karnataka shows a disproportionate increase in the agricultural power consumption as compared to the gross irrigated crop area in hectares over the last four decades. This seems to indicate that the agricultural power is being diverted to other sources. In the name of farmers, the power is being robbed and the loss is having to be borne by the exchequer.
For FY 21, BESCOM has projected a 7 % increase in the number of IP sets from FY 19. The number of IP sets projected by BESCOM is a serious concern since as highlighted above, BESCOM largely caters to the urban requirements. Our analysis has further shown that in FY 19, 904463 IP sets have consumed 4 % more energy in MU when compared to 7888029 domestic installations. The specific consumption per domestic consumption is 877.20 units in comparison to 8107 units per IP set per annum, which seems unrealistic.
The above highlighted key reasons and our detailed submission to the Commission show that BESCOM has been consistently performing poorly and has not improved the service quality to citizens. The Commission is responsible to protect the interest of the consumers and not allow BESCOM to pass on its inefficiencies to the consumers by increasing tariffs.
Our prayers to the Commission are as follows:
Disallow the variation in distribution loss and transmission loss of 0.91% (252.63 MU) amounting to an excess loss of INR 177.60 crs
Disallow the increase in the power purchase cost of INR 1460.48 for truing up for FY 19.
The Commission should direct BESCOM to submit realistic projections and also bring discipline in procuring power at low cost.
The Commission should bring down the tariff for HT industrial and commercial to FY 14 rates at (Rs. 7.41/unit – Rs. 7.91/unit) as it creates employment.
We request KERC to advise Government on formulating a direct remittance of subsidy policy to farmers.
We request the Commission to direct BESCOM to bring down the percentage of PPC to revenue to 80 % or below and not allow any further increase in the ARR for FY 20-21
We request the Commission direct BESCOM in projecting the correct power requirement from the power generators and arrange a mechanism where both Generator and Distributor are not at loss. BESCOM should not pass this increase in power purchase cost to the consumers by requesting an increase in tariff.
BESCOM to give clarity on the doubtful debts written off in every financial year. The same should be submitted to Commission and made available to the public on BESCOM's website.
After making the submission, Ms. Revathy Ashok, Hon CEO and Trustee said "B.PAC  has been presenting detailed objections to the Commission for the last 5 years in public interest after extensive research and analysis. We are distressed to note that in spite of such detailed submissions year, no serious steps have been taken by the commission to force improvement in BESCOM performance.  There is a complete lack of vision in BESCOM's view of the future and how it plans to grow its revenues and improve its operating performance in a  sustainable and predictable  manner."
Ms. Archana M V, Research Coordinator, B.PAC said "The Commission should direct the BESCOM to draw a five-year roadmap to determine the charges and tariff instead of setting an annual tariff."
Link to the detailed presentation and submission made to the Hon'ble Commission during the public hearing on 7th Feb 2020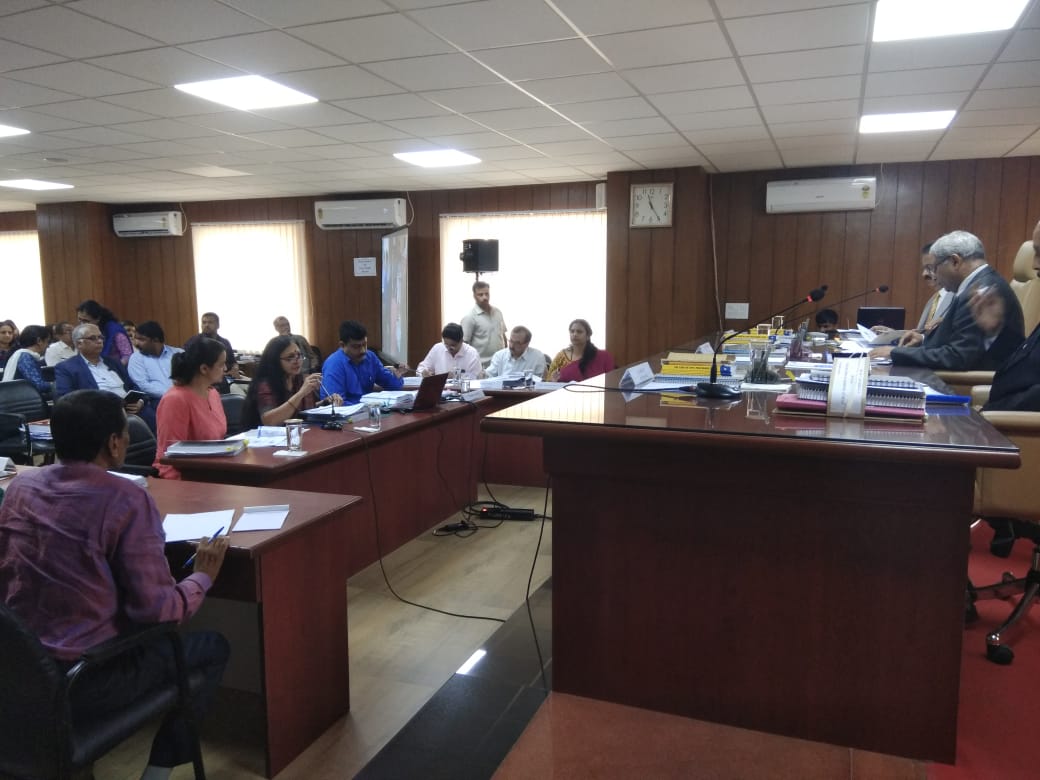 Revathy Ashok, CEO, B.PAC & Archana, Program Coordinator, B.ACCOUNTABLE making the submission to KERC Commission
MEDIA COVERAGE – NEWSPAPERS