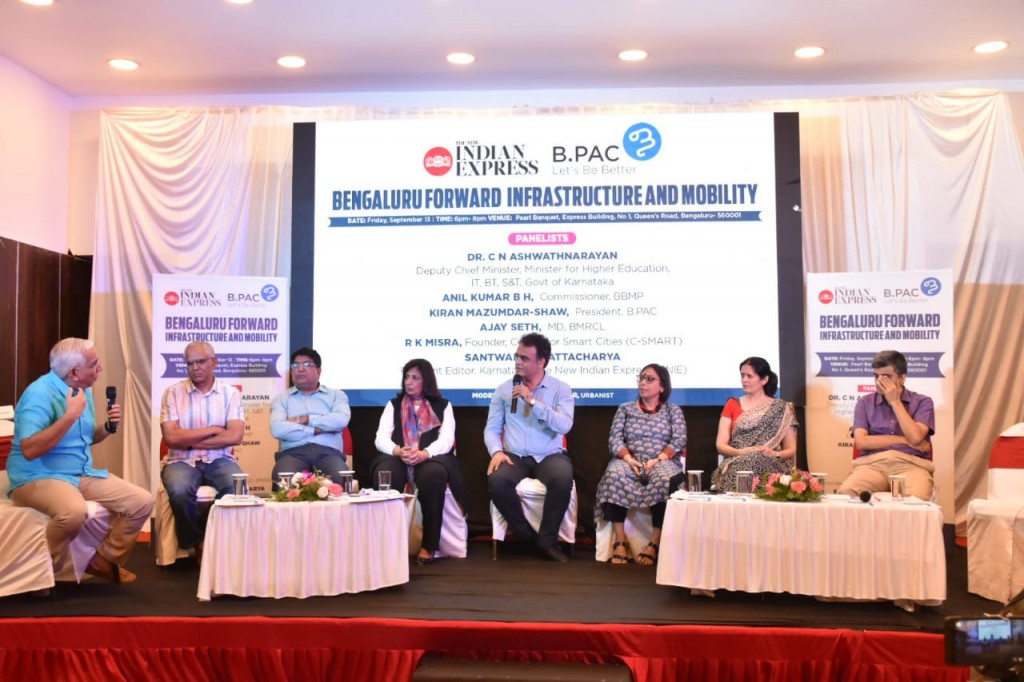 Panelist(left to right) – V Ravichandar, Urbanist; R K Misra, B.PAC Member; Bhaskar Rao, Commissioner of Police, Bengaluru; Kiran Mazumdar Shaw, President, B.PAC;
Dr.C N Ashwath Narayan, Deputy Chief Minister, Govt of Karnataka; Santwana Battacharya, Resident Editor, The New Indian Express;
Swati Ramanathan, Co-founder, Janaagraha; Ajay Seth, Managing Director, BMRCL
Bengaluru Forward: Mobility & Infrastructure panel discussion
B.MOBILE is B.PAC's mobility initiative which works on research, policy advocacy, stakeholder awareness in the areas of sustainable mobility, shared/pooled mobility, nonmotorised transit, paratransit including related planning and infrastructure needs for providing seamless and integrated first, middle and last-mile connectivity to citizens of Bengaluru. Our goal is to push for sustainable mobility for all by encouraging the use of public transport and disincentivizing private vehicles usage.  
A new Government assumed the office during July 2019, continuing B.PAC's advocacy efforts with focus on providing better quality of life for citizens in Bengaluru. We selected city infrastructure and mobility as the discussion theme which requires focus regarding ongoing projects in the city's infra and mobility along with institutional reforms and inter coordination for seamless execution of these projects in timely manner. B.PAC in association with The New Indian Express (TNIE) organised a discussion 'Bengaluru Forward – Infrastructure and Mobility'. The discussion centred around the civic infrastructure of the city, future planning, policy and reforms required to govern and administer Bengaluru city in providing a better quality of life for citizens. 
The moderated discussion by V Ravichandra, Urbanist, saw participation of Hon'ble Deputy Chief Minister of Karnataka Dr. C N Ashwathnarayan; Kiran Mazumdar Shaw, President, B.PAC; Ajay Seth, MD, BMRCL; B H Anil Kumar, Commissioner, BBMP; Bhaskar Rao, Commissioner of Police, Bengaluru city; Swati Ramanathan, Co-Founder, Janagraaha; R K Misra, Member, B.PAC and Santwana  Bhattacharya , Resident Editor, TNIE. 
Hon'ble Deputy Chief Minister, Govt of Karnataka reiterated the government's commitment to act swiftly to complete the ongoing infra and mobility projects after listening to the points raised by participating citizens from across the city. The program was well attended by over 100 citizens, representatives from citizen forums, RWA's and associations. Participated government officials from BBMP, BMRCL and BCP, informed the gathered about the program available for citizens to raise complaints in their platforms and assured speedy actions from the officials.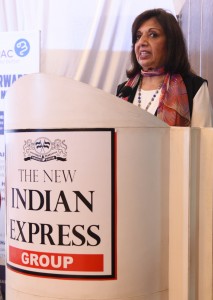 Kiran Mazumdar Shaw,  President, B.PAC making the opening remarks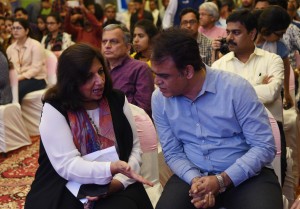 Kiran Mazumdar Shaw, President, B.PAC in conversation with Dr. Ashwath Narayan, Deputy CM, GoK