#BSAFESeptember, a women's safety awareness campaign by B.PAC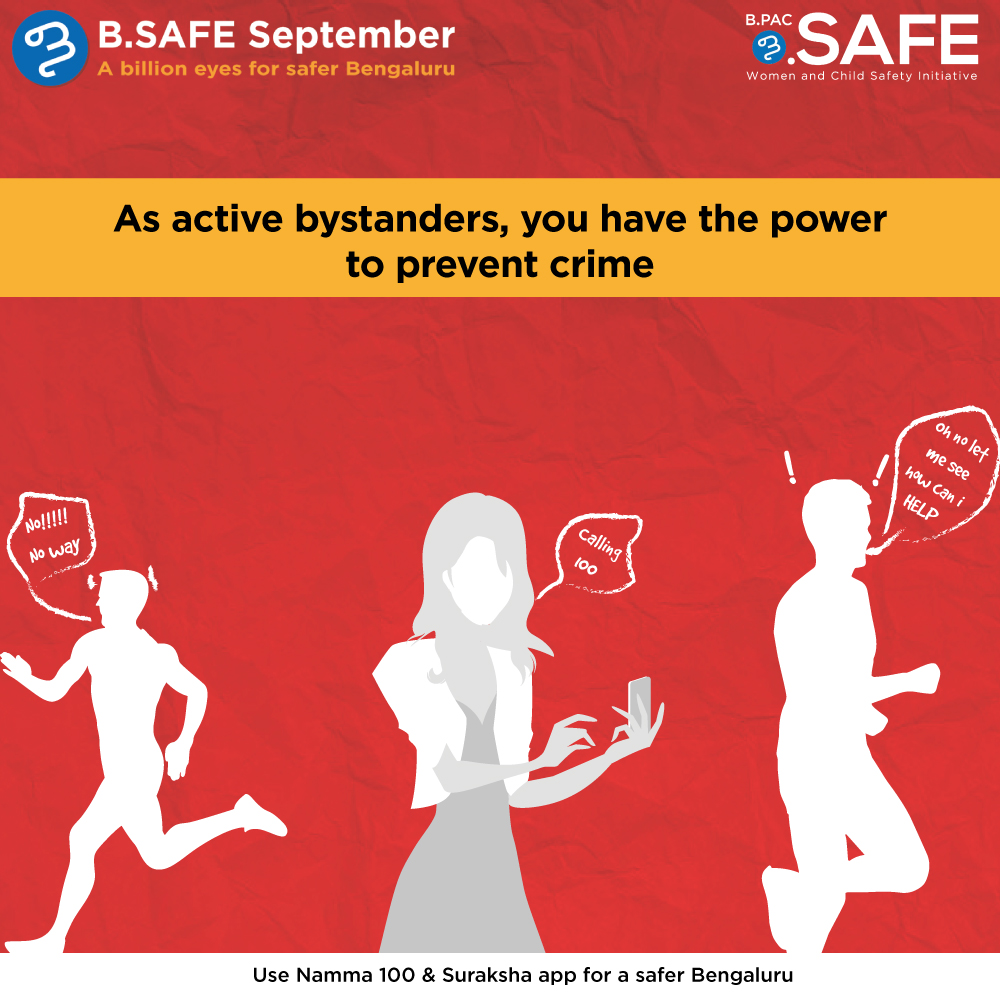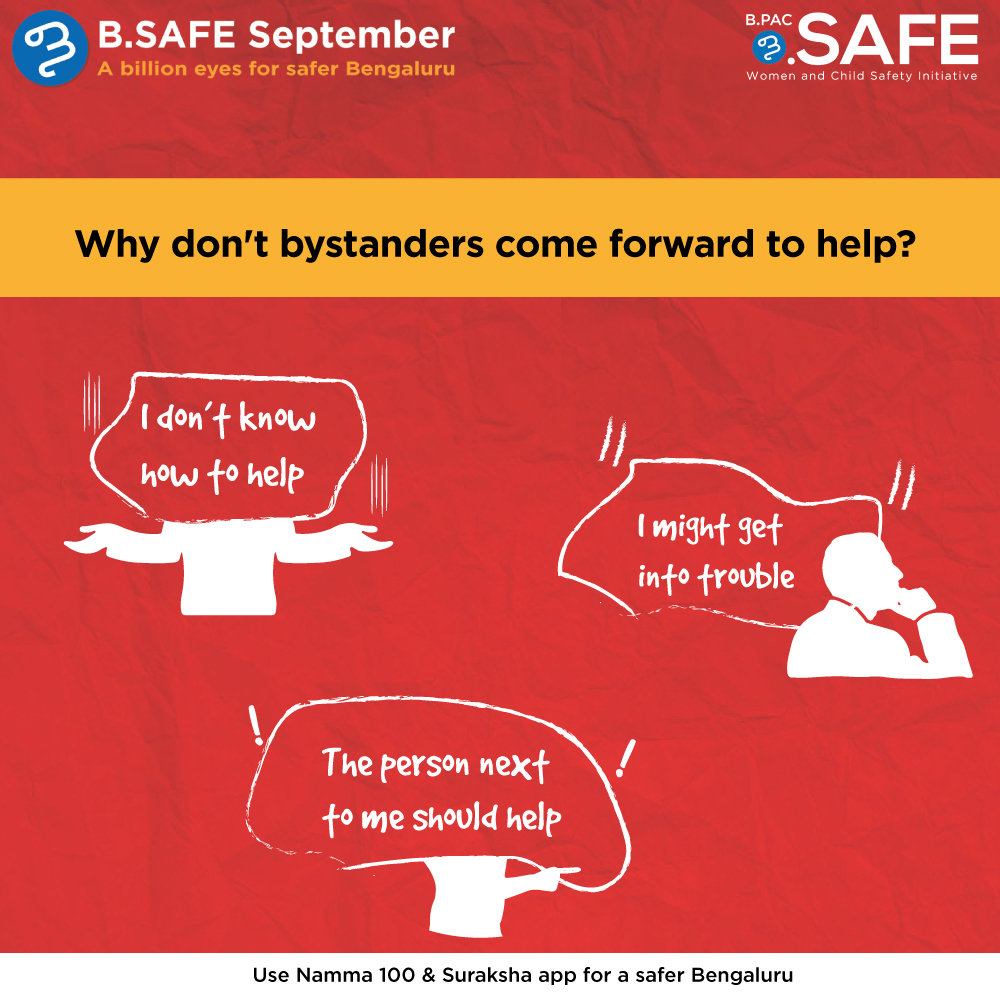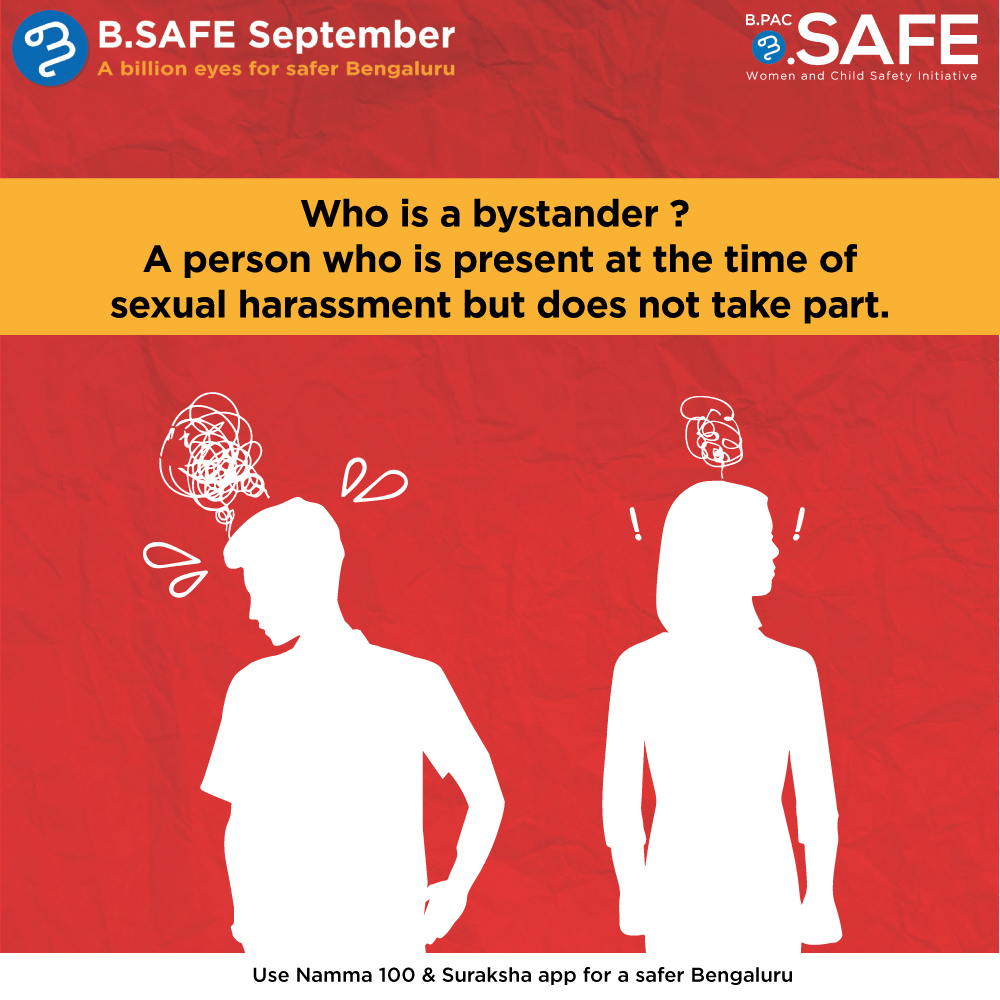 Of all the evils for which man has made himself responsible, none is so degrading, so shocking or so brutal as his abuse of the better half of humanity; the female sex." – Mahatma Gandhi
With Bengaluru containing one of the largest workforce of women in the country, the issue of women's safety has never been more important. The time has come for the public to take up the cause of women and child safety on a permanent basis and not just when an untoward incident occurs. What is more important is the need to sensitize people about safety issues and methods to seek help or help anyone in distress.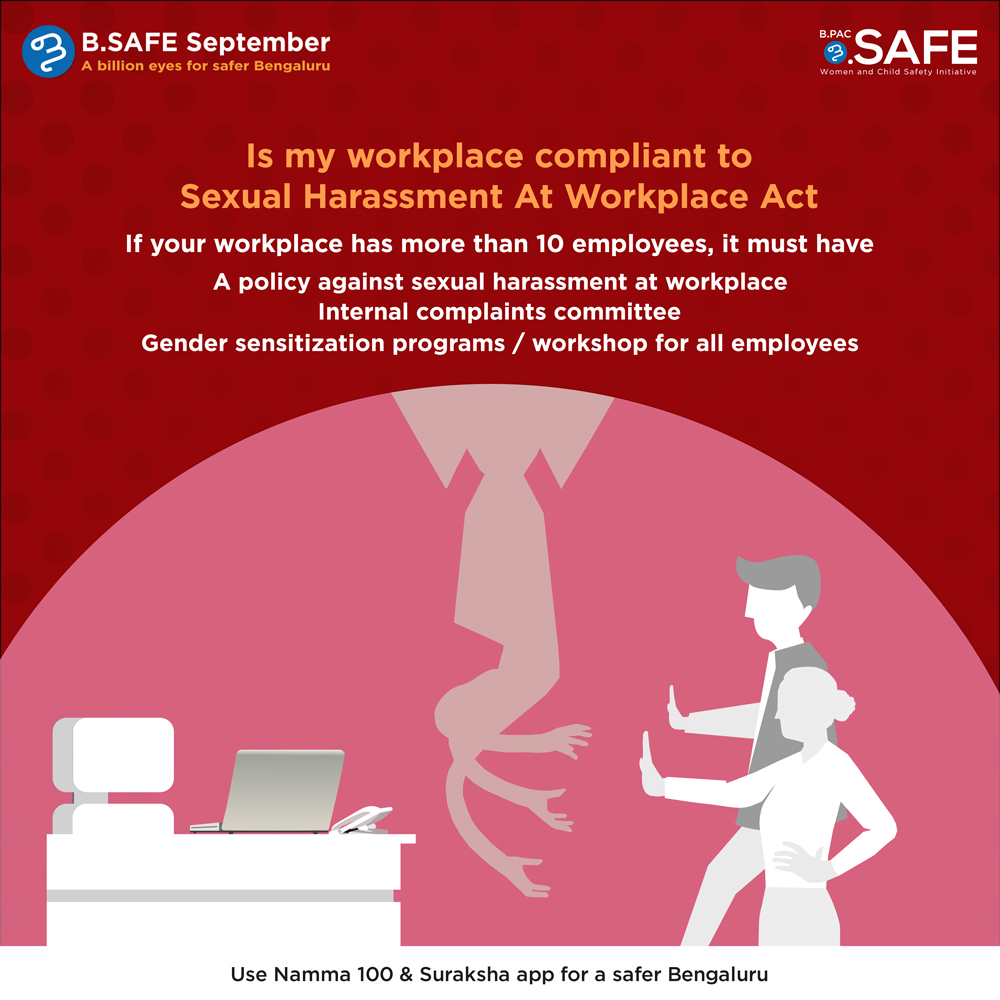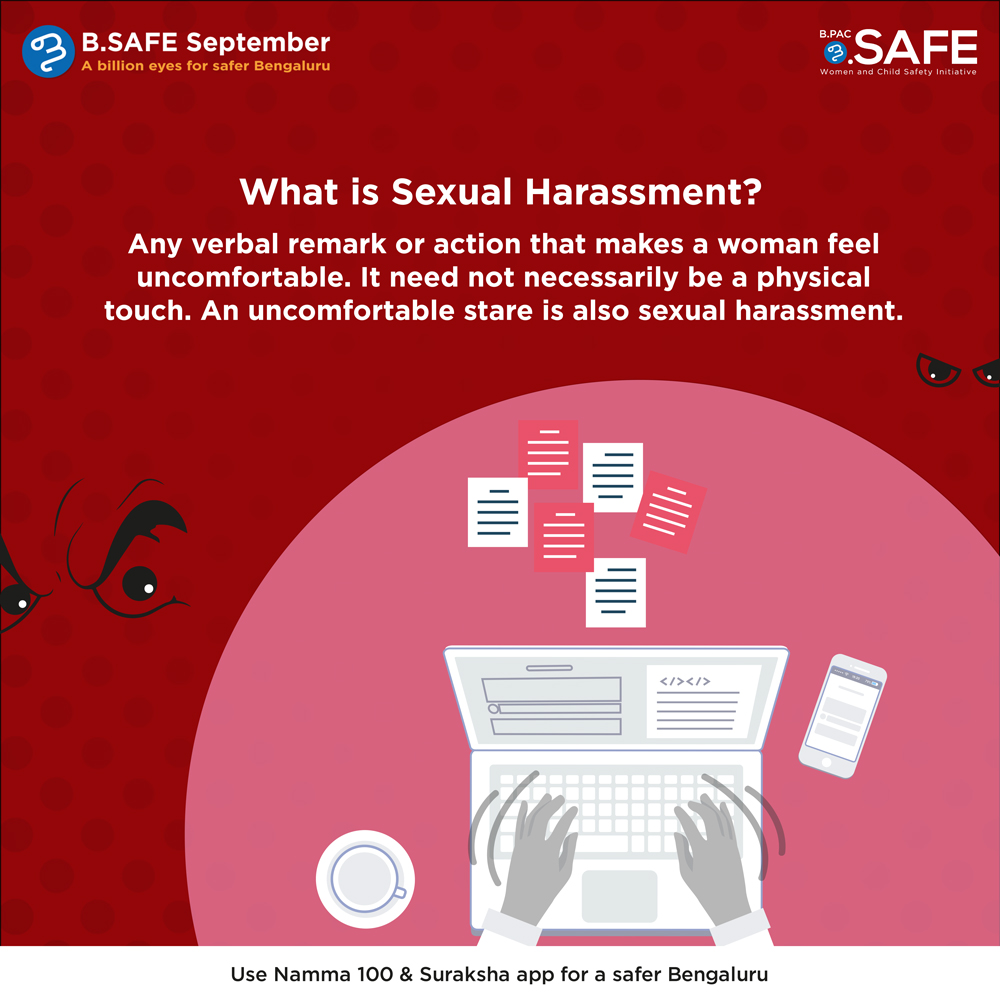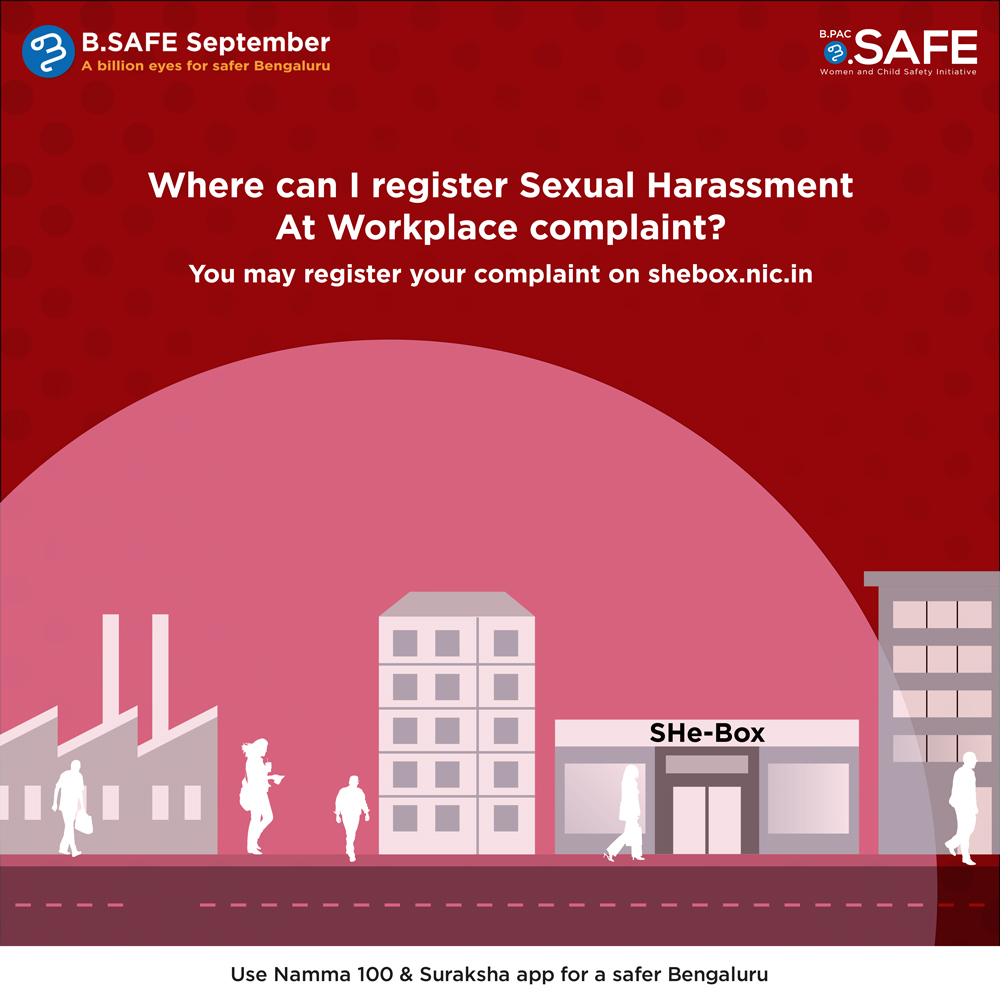 As part of B.PAC's B.SAFE initiative , #BSAFESeptember,  a month-long social media campaign was launched around women's safety with the intent to spread awareness and engage the citizens of Bengaluru on the various aspects of women's safety in the city.
The campaign aimed to achieve the following objectives:
To sensitize the citizens of Bengaluru about the safety concerns of women and how they can help.
Publish safety tips and build awareness about the various resources available for preventive and redressal action.
To initiate conversations regarding women's safety in the city and the importance of a safe workplace.
To promote the importance of  bystander intervention.
To create awareness of the POSH Act.
Create a network of trained Internal Committee members.
We communicated the same through
A trivia series that captured safety tips, resources available for preventive and redressal action.
#ThankyouThursday series where positive stories of women being helped by bystanders were posted.
Pledges by several prominent thought leaders and citizens supporting the campaign by pledging to be an Active Bystander and help anyone in distress and work towards a safer Bengaluru.
Radio Mirchi 98.3 FM also covered the B.SAFE September campaign and RJ Smitha interviewed Sushma Mahabala, the project manager of the B.SAFE program.
Click on link to listen to the link: Click to listen