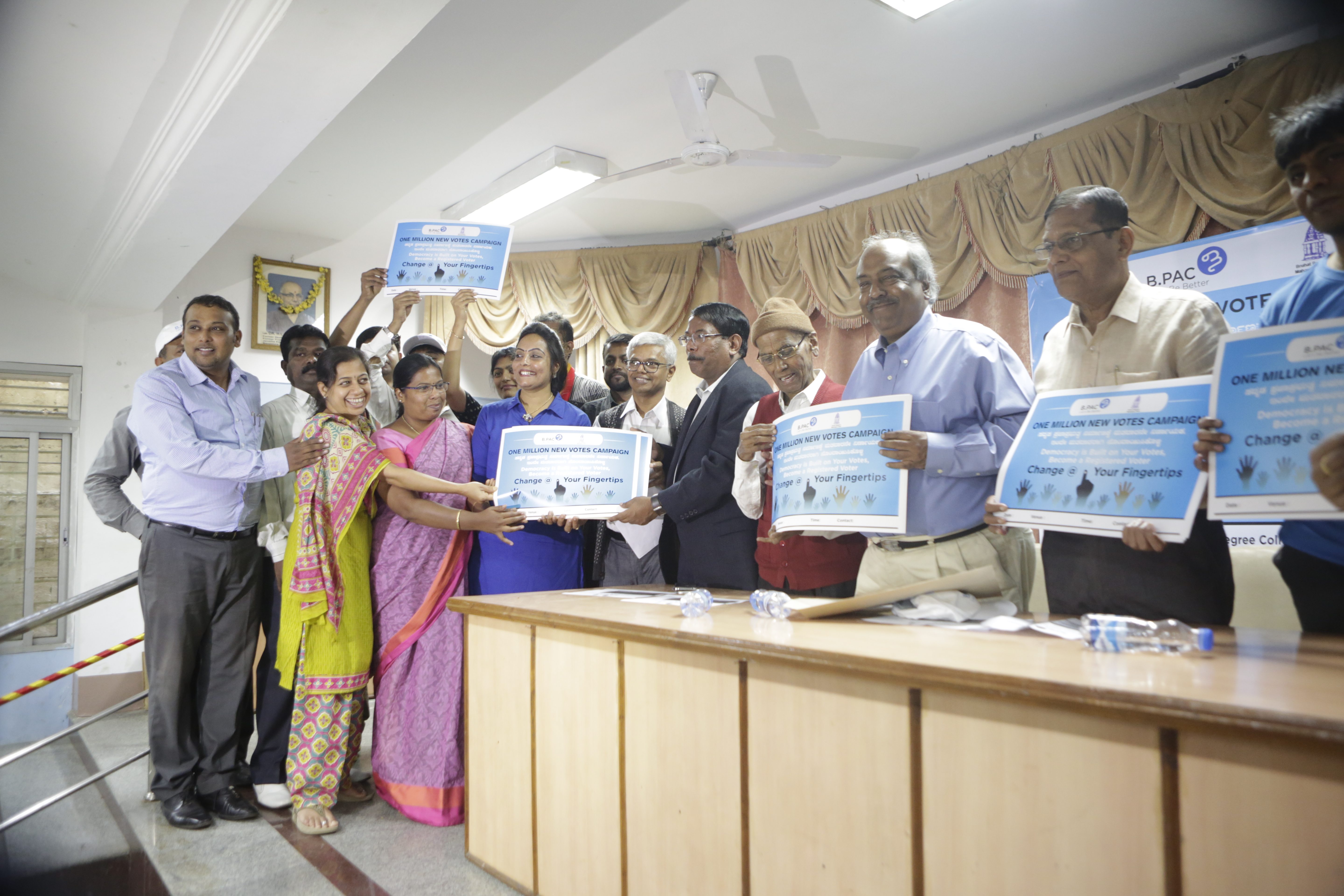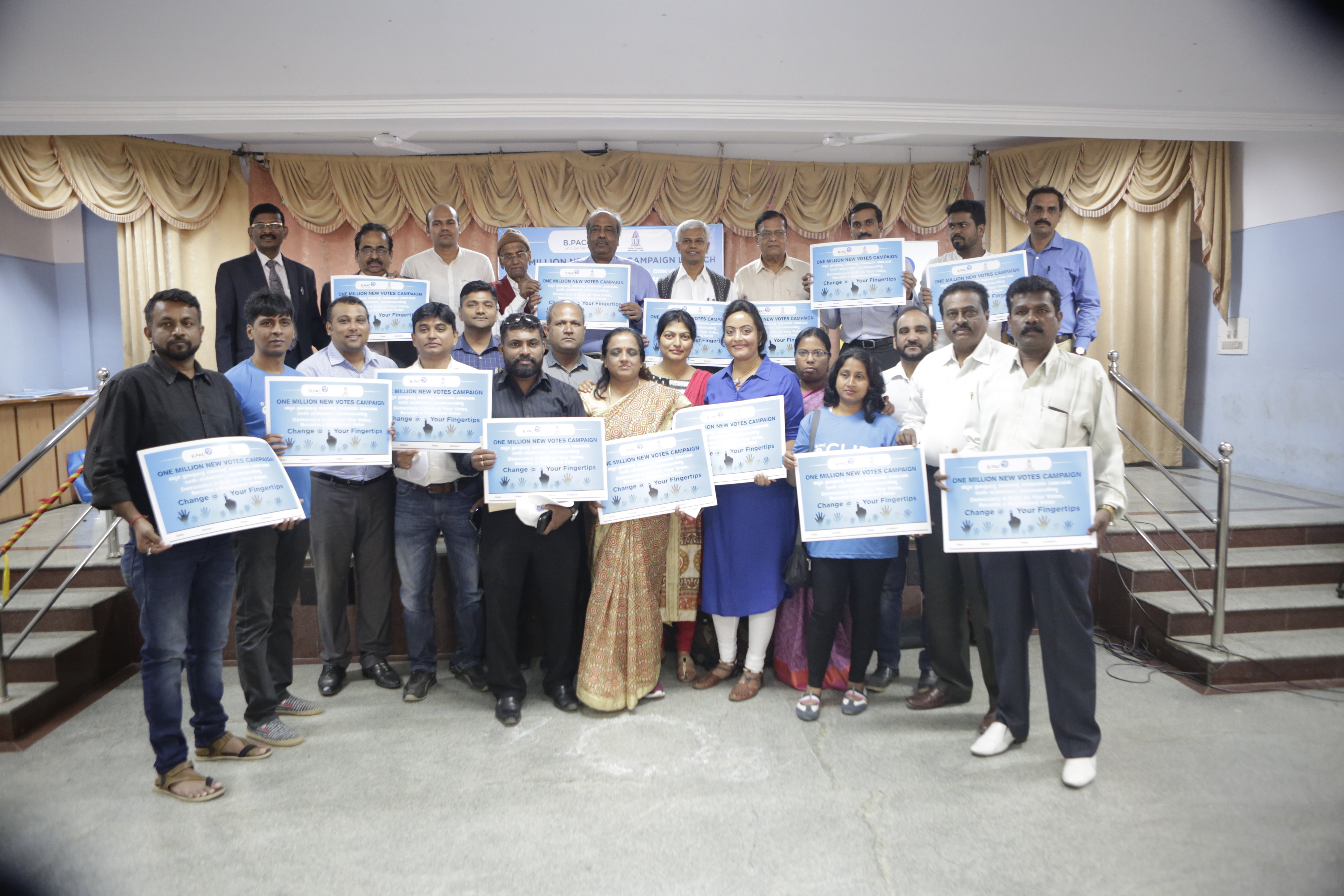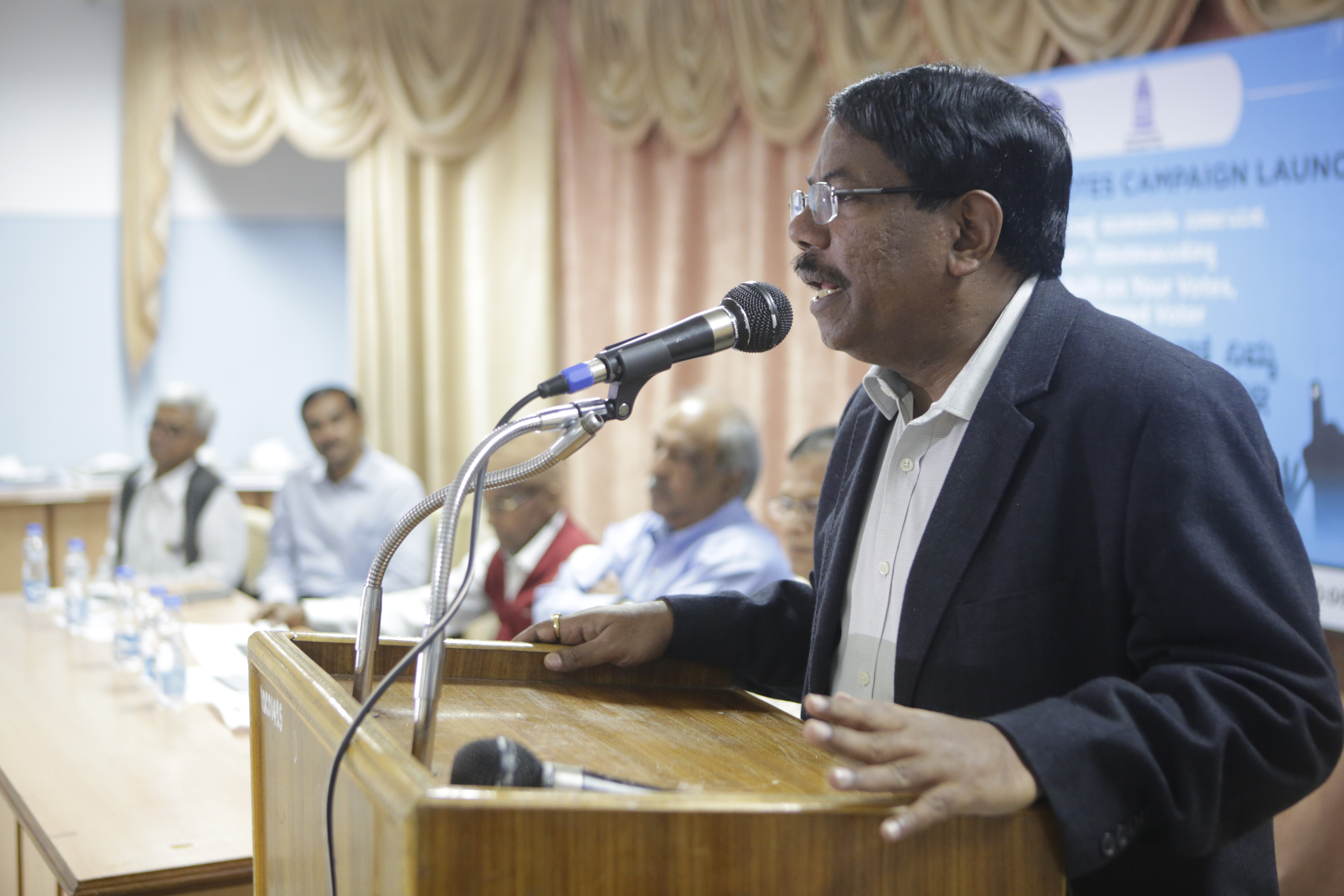 B.PAC launches One Million New Votes (OMNV) Campaign supported by BBMP
Bengaluru, Thursday, Nov 2, 2017
Bangalore Political Action Committee (B.PAC) launched 'One Million New Votes' (OMNV) campaign supported by BBMP. The launch program was addressed by Mr. K. Jairaj, IAS (Retd.), Secretary, B.PAC, Mr. N Manjunatha Prasad, IAS, Commissioner, BBMP, Mr. G.K. Narayana Reddy, President, Janata Education Trust, Mr, Srikanth Narasimhan, Secretary, Bangalore Apartment Federation (BAF), Mr. Harish N, Member, B.PAC.
The 'One million New Votes' campaign is an initiative to make elections a truly democratic process by giving every Bengalurean a voice. The first step in this process is to enrol as a VOTER. B.PAC is continuing the efforts to sensitize those who have not yet registered to vote to become a registered voter in Bengaluru City.
B.PAC strongly believes in greater Citizen participation through enrolling as voter and voting will raise the governance quality. This initiative is first step to encourage voters by helping them with voter registration. OMNV is a call to youth of Bengaluru to actively participate in democracy and encourage others as well.
The 'One million New Votes' campaign is spearheaded by over 45 B.CLIP civic leaders across the city during 2017-18. The Civic Leaders shall be driving the voter registrations in their respective wards covering the educational institutions, residential complexes and tech campuses. Bangalore Apartments' Federation (BAF) is supporting the OMNV campaign spearheading the voter registration drives in the apartments across the city.
The voting percentage of Bengaluru City during 2008 and 2013 elections for Legislative Assembly of Karnataka was 47.22% and 58.27% respectively. OMNV campaign is intended to increase the citizen participation by registering as voter and franchising their vote during the upcoming state general elections in 2018.