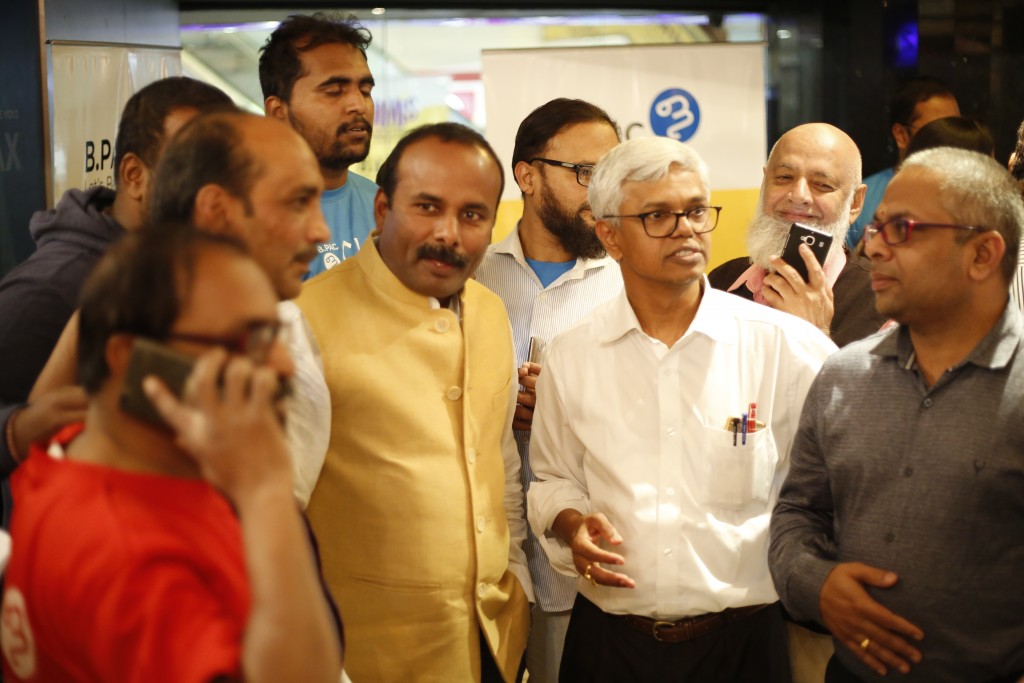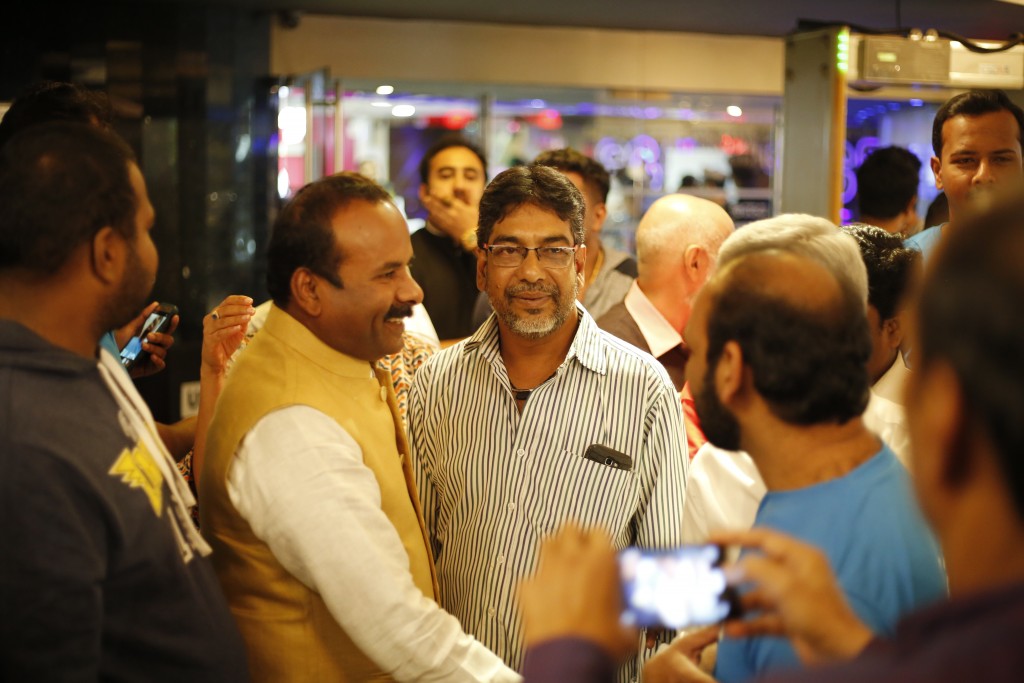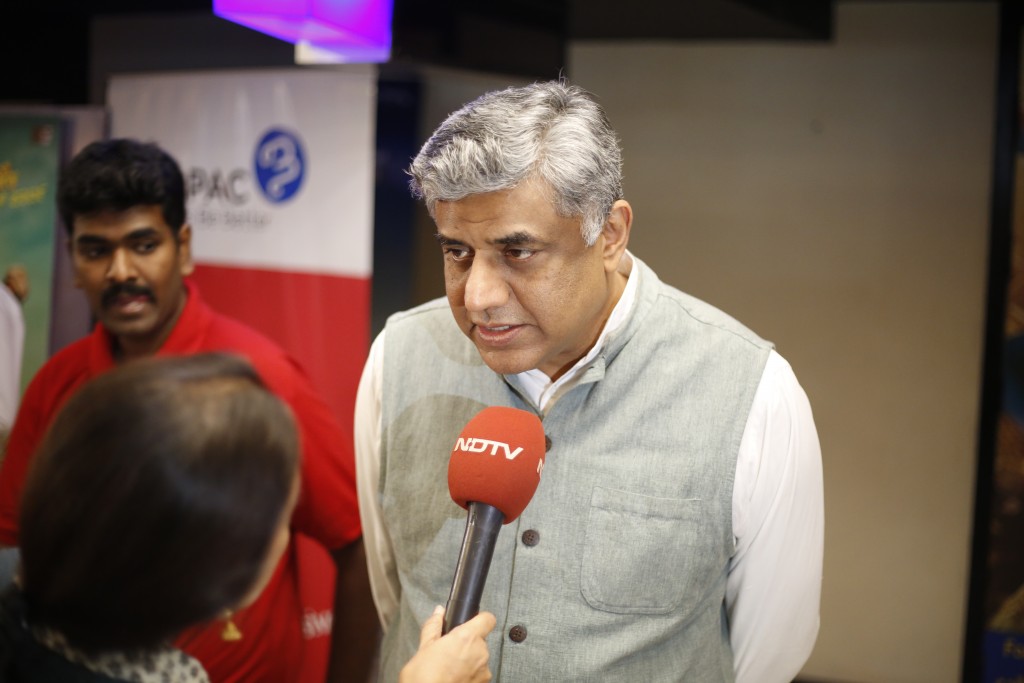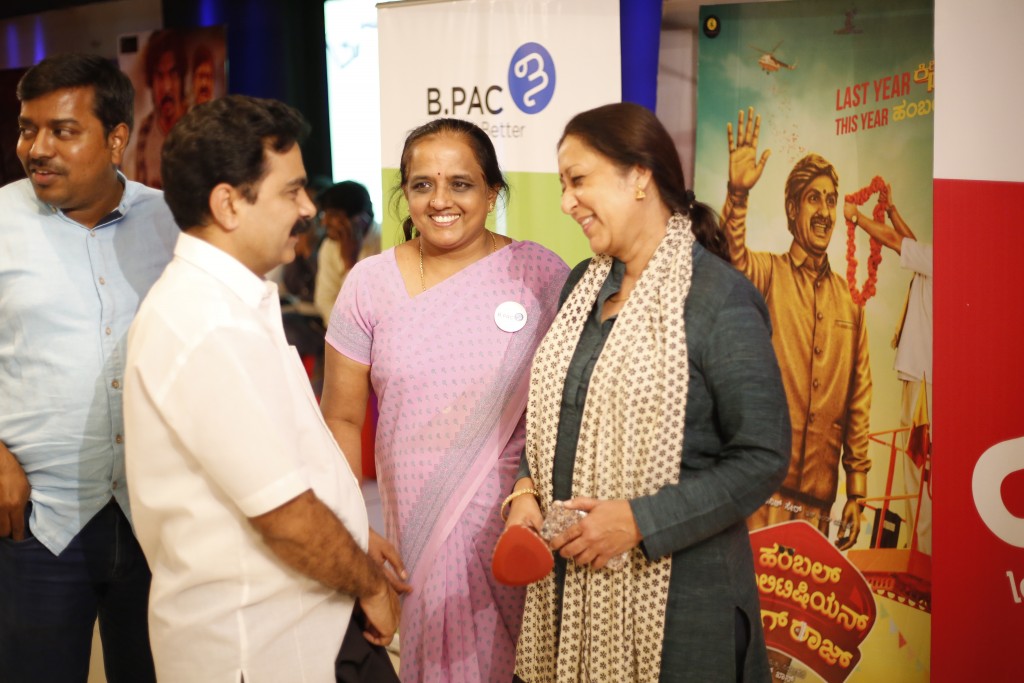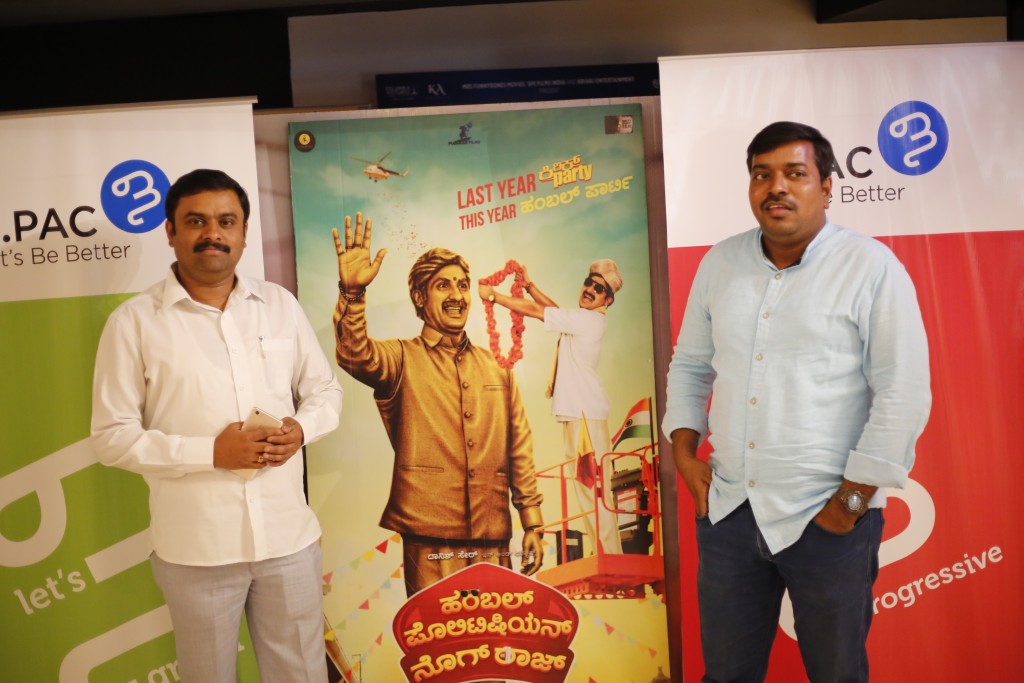 B.PAC and B.CLIP team watched Humble Politician Nograj along with Danish Sait and Saad Khan
#BPACwithHPN
B.PAC facilitated a special screening of political satire Humble Politician Nograj starring Danish Sait for B.CLIP civic leaders today. Several elected representatives from Bengaluru including MP's, MLA's and corporators and prominent members of political parties also graced the movie screening along with B.PAC members.
This screening was exclusive to all the civic leaders of Bengaluru who are trained under B.PAC's flagship political training program B.CLIP, i.e., BPAC Civic Leadership Incubators Program. This initiative is an extension of the classes but with a twist, wit, and humor.
Speaking during the occasion, Ms. Revathy Ashok, CEO & Managing Trustee, B.PAC said " All work and no play make Jack a dull boy, so we decided to have a screening of this move for B.CLIP leaders who have so far been going through the class sessions and extensive civic projects in their respective neighbourhoods. We also heard good reviews of the movie in the media. Hence we decided to go for it."
Mr. Danish Sait aka Humble Politician Nograj while addressing B.CLIP leaders said "This movie is not about any politicians in specific but purely fictitious. This movie has a message for the voters more than the politicians. We as voters must choose the right leaders else we will end up suffering and no point in blaming the politicians or the system." Also the audience asked him if he was interested in joining politics and he replied saying he has no intentions of joining politics in spite of his grandfather being in politics. Danish also urged the BCLIP leader to be more committed, honest, humble and not be like Nograj, a narcissistic politician. Danish also spoke about the low voter turnout urged more people to vote and bring the change.
Mr. Sampath Raj, Mayor of Bengaluru city after watching the movie, expressed "that he was watching the movie in a lighter vein and had fun interacting with the aspiring politicians from BCLIP." He was busy seen taking selfies with the crowd.
Prof. Rajeev Gowda, MP, "congratulated BPAC for this initiative and found it very refreshing to get politicians from all parties on the same platform laughing their lungs out. He had a great time interacting will all the aspiring leaders."
Smt Jeyalakshmi K, Vice President, Women's wing, Janata Dal (S) and a BCLIP leader from batch one said "I enjoyed the screening and had so much fun interacting with top leaders from all parties. I have take some message from the movie too but I think it was more of fun".
Mr Bheem, a BCLIP civic leader from the fifth batch said "this is a wonderful initiative as there very no serious classes and information. Also we are very excited to meet our seniors from the earlier batches. It was so nice to see them as established leaders in the political  spectrum and we hope to become like them too".
Representatives from all political parties participated the screening i.e. Congress, BJP, JDS, AAP and Nav-Bharath Democratic Party and mingled with all the BCLIP leaders. Prithvi Reddy, AAP State convener, Tanveer Ahmed, national spokesperson JDS, Anil Shetty, National President Nav-Bharath Democratic Party and many Corporators who engage with B.PAC under Corporator Engagement Program (CEP) graced the movie screening.