CIVIC HUB – The Gladiators
Civic Hub seeks to further the grassroots leadership capabilities of the B.CLIP participants and strengthen the engagement with the citizens in their wards through meaningful interventions and innovative solutions to civic issues. The program will also help the citizens of the ward to have easy access to government schemes, voter registration assistance, environmental initiatives etc. Seven such Civic Hubs have already been set up across the city and three more will be set up soon. All our civic leaders are actively working on various issues in their respective wards with great enthusiasm to bring about a positive change in their Neighbourhood and the city.
</tr
| Sl No | Name | Ward Name |
| --- | --- | --- |
| 1 | Anand prasad | Ramamurthynagar |
| 2 | Devika Raj | Prakashnagara |
| 3 | Geetha G | Sanjaynagar |
| 4 | Jayalakshmi K | Mahalakshmipuram |
| 5 | Joel Samuel | Jayamahal |
| 6 | Kaveri Kedarnath | Gayatrinagar |
| 7 | Kavitha Reddy | HSR Layout |
| 8 | Mohammed Saleh | Sampangiramnagar |
| 9 | Subbaiah T S | Radhakrishna Temple |
| 10 | Suma  A K | Srirama Mandira |
| 11 | Jyoti P Chowdary | Govindarajanagara |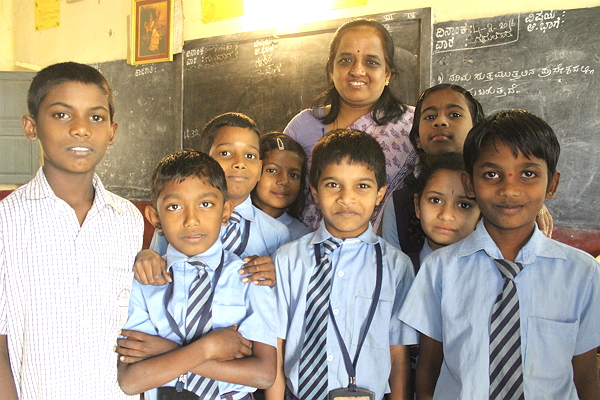 Kaveri Kedarnath
Civic Projects
Kaveri Kedarnath advocating Women & Child empowerment and safety while functioning as a Civic Leader of the Gayathrinagar ward. She started social work from 2010 and was exposed to civic administration and its shortcomings through B.CLIP, the most glaring of which was the lack of communication to and participation from the citizens. During the course of the B.CLIP-1 program, she gained insight into the functioning of various civic agencies and understood the importance of active citizens in the functioning of the BBMP.
The zeal to become the harbinger of change lead her to conduct B.PAC programs such as #Killbills, Cycle Day and Green Ambassador in her ward with much success. She is working towards generating employment for women in the eco-friendly products. She is involved in composting projects with school children and is pushing to put power back into the hands of citizens and make governance more people friendly. She says, "I had a notion that as a housewife I couldn't do much to help people. However after attending the B.CLIP program, I knew what exactly to do and am involved in multiple projects to better the city and help people in turn". Kaveri's knowledge and expertise have led to Civic Agencies recognizing her abilities responding instantly to her complaints about civic issues, proving the gender is not a factor for achievement.
Contact Details : Phone : + 91 9379730303   Email : kaverikedarnath@gmail.com
Address: #1761, 6Th A main, D Block, 2nd Stage, Rajajinagar, Bangalore 560010.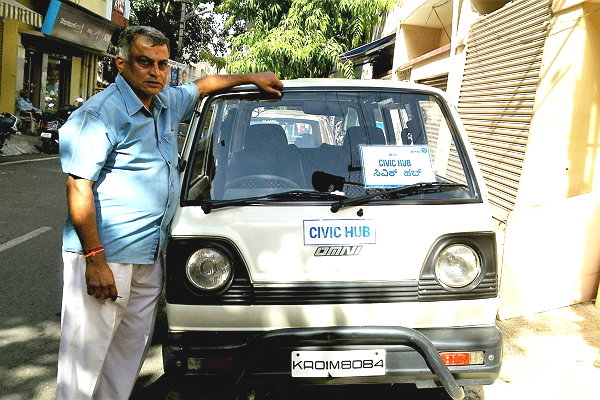 Ashok Nidgal

Civic Projects
Ashok Nidgal is a good samaritan of Jaynagar who has spent his adult life as a social worker. He follows the simple philosophy of observing, reporting and following up on civic issues until it is sorted out with no real concern for the recognition of his tireless efforts. He started social work in 1977, he later took on full time social work and has been at it for more than thirty years.
His notable efforts in the Jayanagar East and Pattabhirama Nagar wards include de-silting drains, replanting fallen trees, and taking the initiative to ensure the road leading to the Jayadeva Hospital was free of parked vehicles and street vendors. Empowered by the B.CLIP-1 program and armed with the proper knowledge and know-how, he is currently working on rain water harvesting projects for government offices, groundwater recharging and solar energy for the city.
Ashok capably runs the Civic Hub office at Jayanagar. According to Ashok, being a social worker is an everyday job and is everyone's responsibility. He is passionate about reforming the system of government to be more people centric and putting an end to the practice of paid votes during elections. He wishes to see more citizens involved at the grassroots level in politics.
Contact Details : Phone : +91 9341211788
Address : # 1796, 40A Cross, 9th Block, Jayanagar, 560069.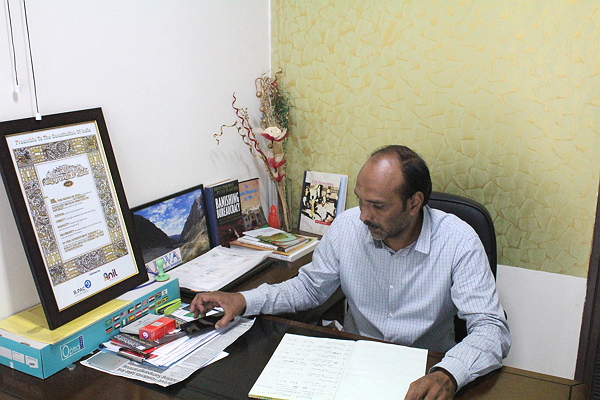 Mohammed Saleh (Sufiyan)

Civic Projects
The only people capable of saving the world seem to be superheroes flying about in their capes and tights. Yet, there is the everyday superhero saving the world a little bit at a time. In Bengaluru, there is a small army of unsung heroes who go about saving their city in their own little ways. Mohammed Saleh, also known as Sufiyan is one such hero who has been actively involved in confronting civic issues in his area for the past twelve years.  A resilient and dedicated Civic worker, Sufiyan is working the local corporator to upgrade the sewage lines around the Shivajinagar bus stand after a three year struggle, no small feat for a lone man given the complex working of the bureaucracy.
Sufiyan has gone about trying to solve the problems he encountered in the Sampangi Rama Nagar ward after graduating from the B.CLIP-2 program. After successfully rallying local support, he has now organized three Clean up Drives, a #Killbills drive and is currently at the forefront of a garbage segregation drive. His passion for civic service is put into running a Civic Hub in his ward which now has over three thousand active members working for change. Sufiyan is a shining example of how one man can rouse the citizens of the ward to change.
Contact Details : Phone : +91 9900776839   Email id : sufiyan.nest@hotmail.com
Address: #11/1, Infantry Road, Bengaluru – 560001.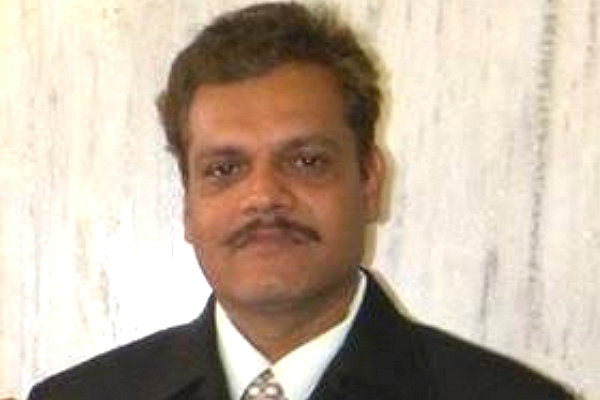 H. Eshwarappa

Civic Projects
The most unconventional ways of taking a stand against poor infrastructure is epitomized by Eshwarappa, a Civic Leader from the Sampangirama Nagar ward. He has a direct and simple approach to tackling Civic Issues, which involves shooting off multiple letters to the governor and other top brass while serving as a walking terminator of civic problems in his area. He is directly responsible for taking up and resolving over 200 complaints pertaining to the BBMP and over 150 complaints pertaining to the BWSSB in his ward.
Eshwarappa is a B.CLIP-1 graduate who found much needed moral support and encouragement within B.PAC and the B.CLIP community. Armed with knowledge of the inner workings of civic agencies, he can now get complaints resolved even more efficiently and quickly. He wishes to see an improvement in the infrastructure of the city and a push towards cleanliness and high aesthetic standards. He is currently involved in a major clean-up of the storm water drains in his area as a pre-emptive measure to counter possible flooding in the monsoon season.
Contact Details : Phone : +91 9663703827   Email: h.eswarappa@gmail.com
Civic Hub Address: Number 464, 64th Cross, 5th block, Rajajinagar, Bangalore 560010.